A prototype for massive-scale capacity building for farmers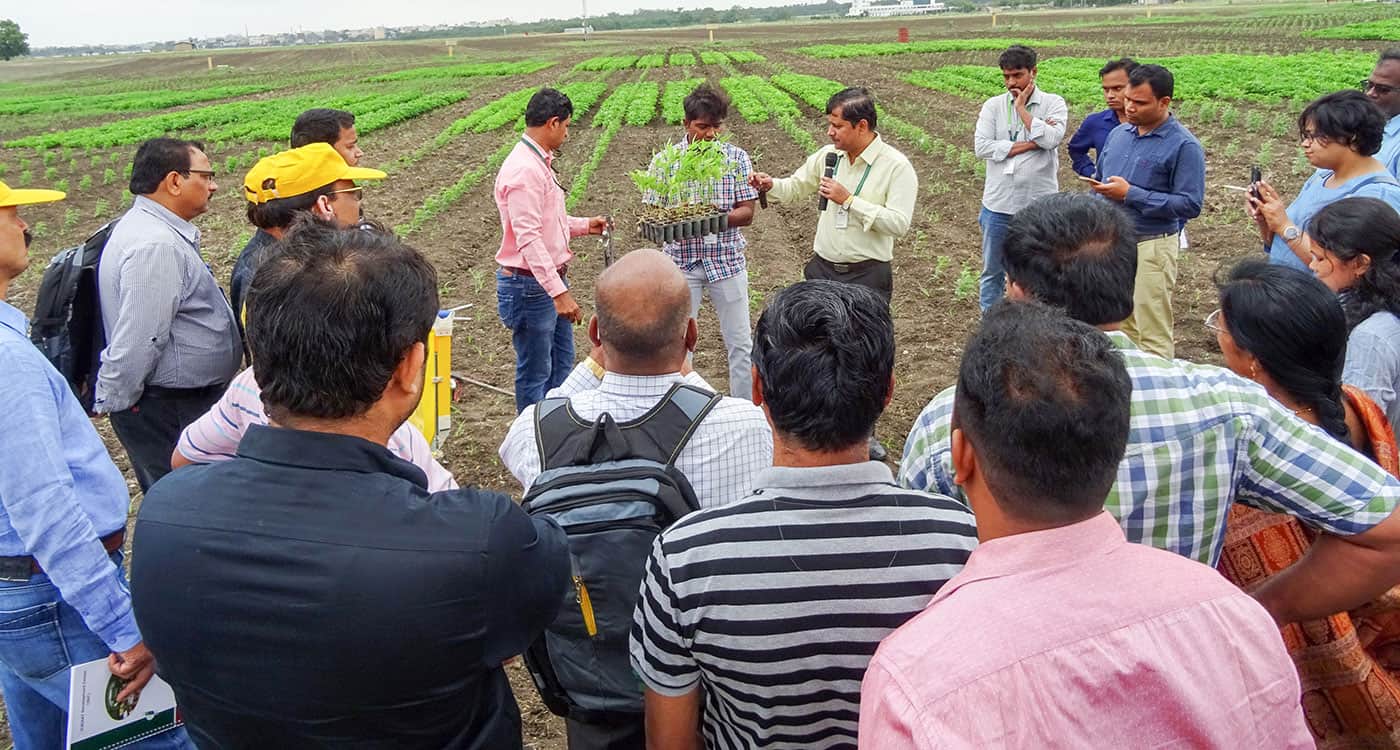 A massive capacity building initiative involving elaborate logistical arrangements covering all the 30 districts in the Indian state of Odisha successfully concluded in November 2019. Teams of government agricultural officers and ICRISAT staff in less than three months reached over 2,500 agriculture officers and extension workers. This exercise was a follow-up to the large-scale initiative that analyzed 40,000 soil samples in the state and put in place detailed plans for correcting soil deficiencies, building fertility and enhancing farm productivity.
Participants at the capacity building programs were oriented on using Soil Health Cards, calculating the fertilizer dosage and undertaking disease and pest management among others. A manual that employed the Andragogy technique of adult education and a set of videos on farm management topics were developed for the purpose.