A conservation conversation
From
Published on

21.05.21

Impact Area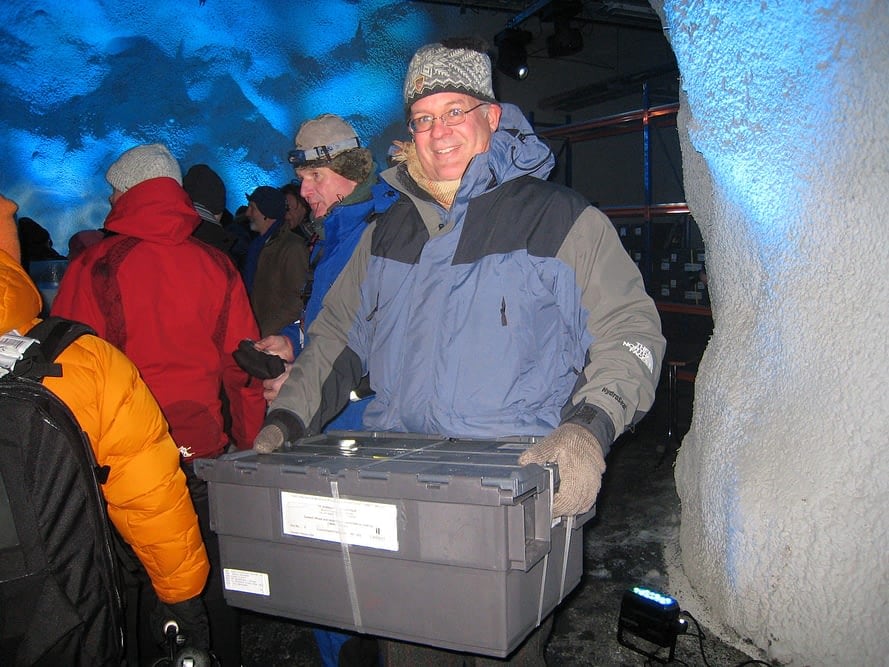 Germplasm banks around the world are protectors of genetic diversity, altogether preserving roughly 700,000 samples of wheat varieties from fields far and wide. Thomas (Tom) Payne, the head of CIMMYTs Wheat Germplasm Collection, or genebank, manages the Mexico-based collection of nearly 150,000 accessions from over 100 countries.
He has been affiliated with CIMMYT since 1988, and has dedicated his career to wheat improvement and conservation, working in Ethiopia, Mexico, Syria, Turkey and Zimbabwe. In addition to managing the genebank, he is the chair of the CGIAR Genebank Managers Group, has served as secretary to the CIMMYT Board of Trustees, manages the CIMMYT International Wheat Improvement Network and was awarded the Frank N. Meyer Medal for Plant Genetic Resources in 2019.
In advance of his retirement in July 2021, CIMMYT senior scientist Carolina Saint Pierre sat down with Tom Payne over Zoom to ask him a few questions from the wheat breeding team about his lifetime of experience in wheat biodiversity conservation.