2020 ReSAKSS Conference: Learning from past policy mistakes and achievements to transform African agrifood systems
From
Published on

25.11.20

Impact Area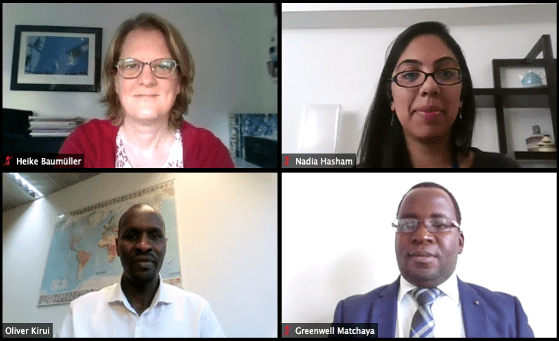 BY TSITSI MAKOMBE
Last in a series of blog posts on the release of the 2020 Annual Trends and Outlook Report (ATOR) during the virtual 2020 ReSAKSS Annual Conference Nov. 3–5. The theme of the 2020 ATOR is "Sustaining Africa's Agrifood System Transformation: The Role of Public Policies." Read the other posts here, here, here, and here.
Transforming agrifood systems provides the best opportunity for achieving the Malabo Declaration goals of ending hunger and malnutrition, reducing poverty, and enhancing the resilience of agricultural production systems and livelihoods. This kind of transformation is a complex undertaking in which policy choices play a critical role, as they have to constantly adapt to a changing global landscape, the complexity of local economies, and the challenges and opportunities posed by economic and climate shocks as well health shocks such as COVID-19.
The virtual 2020 Regional Strategic Analysis and Knowledge Support System (ReSAKSS) Conference Nov. 3-5 gathered about 160 participants to explore the role policies play in sustaining Africa's agrifood system transformation. Organized by AKADEMIYA2063 in partnership with the African Union Commission (AUC) Department of Rural Economy and Agriculture, the conference marked the launch of the 2020 Annual Trends and Outlook Report (ATOR), with the same theme.