Strengthening ties to secure farm livelihoods in Niger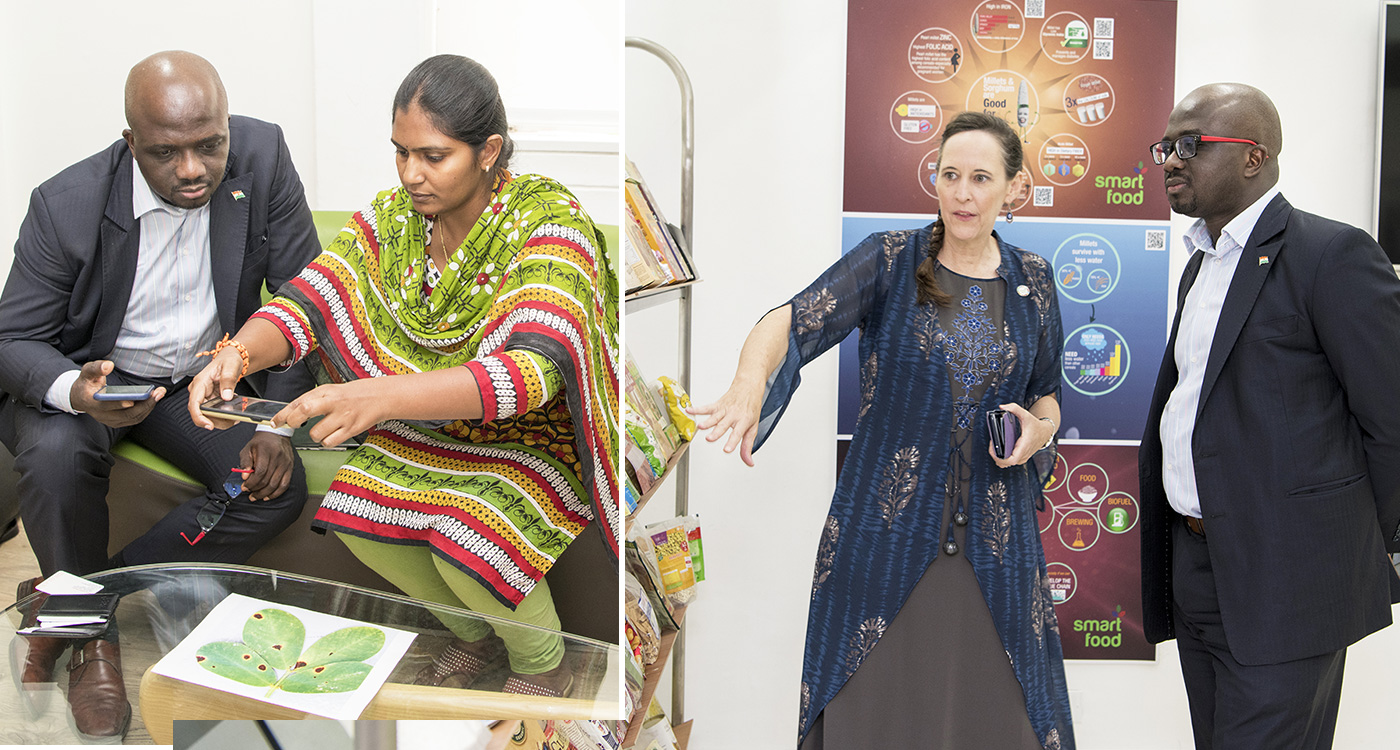 Niger is among the youngest nations in the world with two-thirds of its population under 25. Yet, we are still to fully utilize our human resource, said Mr Ibrahima Guimba-Saïdou, Minister – Special Advisor of the President of the Republic of Niger, during a visit to ICRISAT last week.
Mr Saïdou was addressing a gathering of development bankers at a workshop on digital agriculture and internet of things when he underscored the importance of youth for a nation's development. On the sidelines of the event, Mr Saïdou outlined plans for boosting agriculture and engaging youth with digital technologies through setting up of an innovation and technology city at ICRISAT's Sadore facility in Niger.