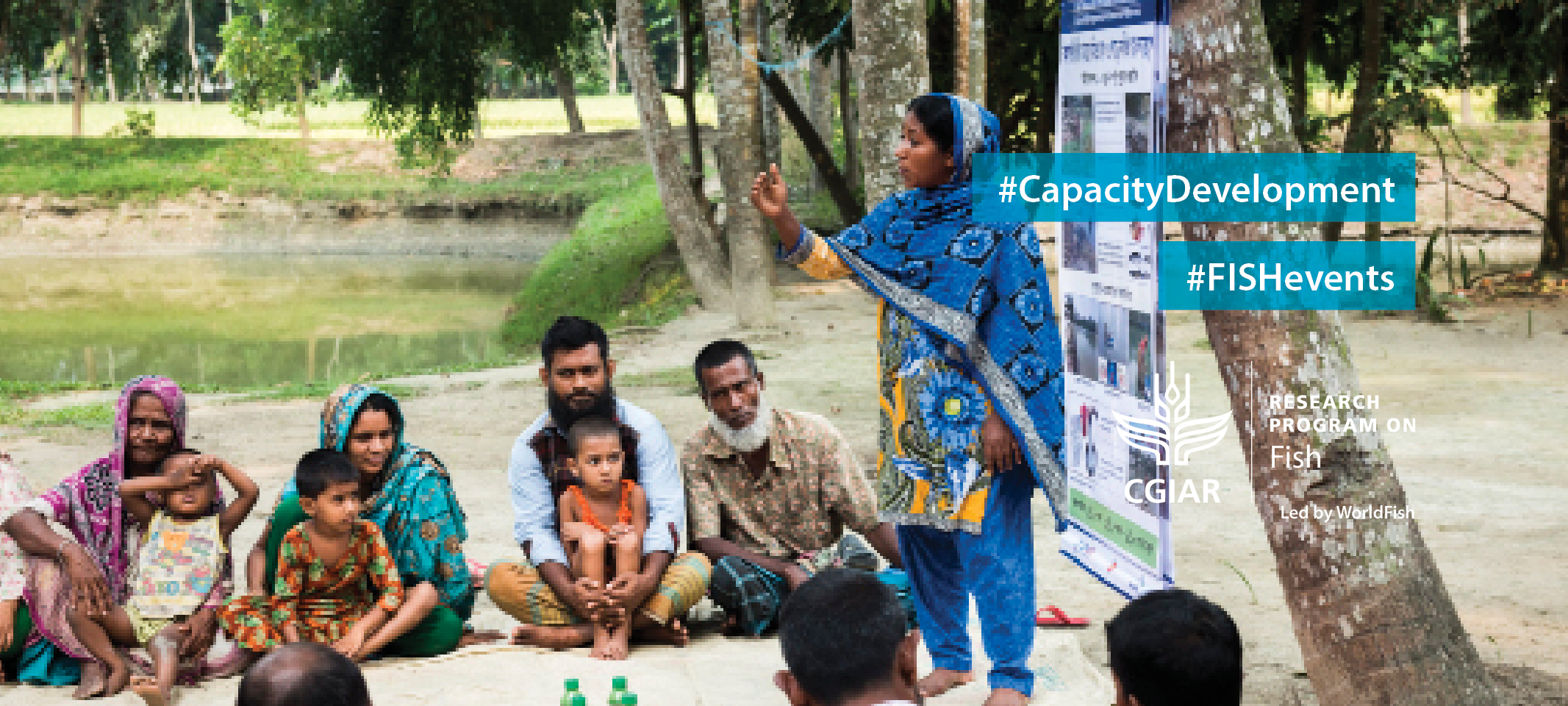 WorldFish workshop: FISH Capacity Development Strategy Workshop
Date

23.05.19 > 24.05.19

Location

WorldFish Headquarters, Malaysia
CGIAR Research Program on Fish Agri-Food Systems will be hosting Capacity Development Workshop in WorldFish's Headquarters on the 23rd and 24th of May, 2019. The two days workshops will be emphasizing on the Capacity Development of Strategy Workshop and MEL Module Training.
Capacity Development (CD) is one of the key pathways that drive impact for the CGIAR Research Program (CRP) on Fish Agri-food systems (FISH) and one of the key performance indicators for the program's success. The global trend in agricultural research and innovation fora is to strengthen the focus on CD as necessary for realizing the impact on the ground.
FISH CRP has been embracing many activities under CD umbrella that go beyond traditional training workshops. Those activities include communications and media, mentoring, coaching, development, governance restructuring, infrastructure development, partnership mediation, and many more with the goal of strengthening the capacities of individuals, organizations and systems and provide enabling environment for development.
The workshop will stimulate scientific dialogue around the framework to establish a coordinated approach to capacity development activities. The workshop final goal is to assess the capacity development activities supported by the FISH CRP program from the year 2017 till present and to establish formally a Capacity Development Community of Practice (CoP) in WorldFish.