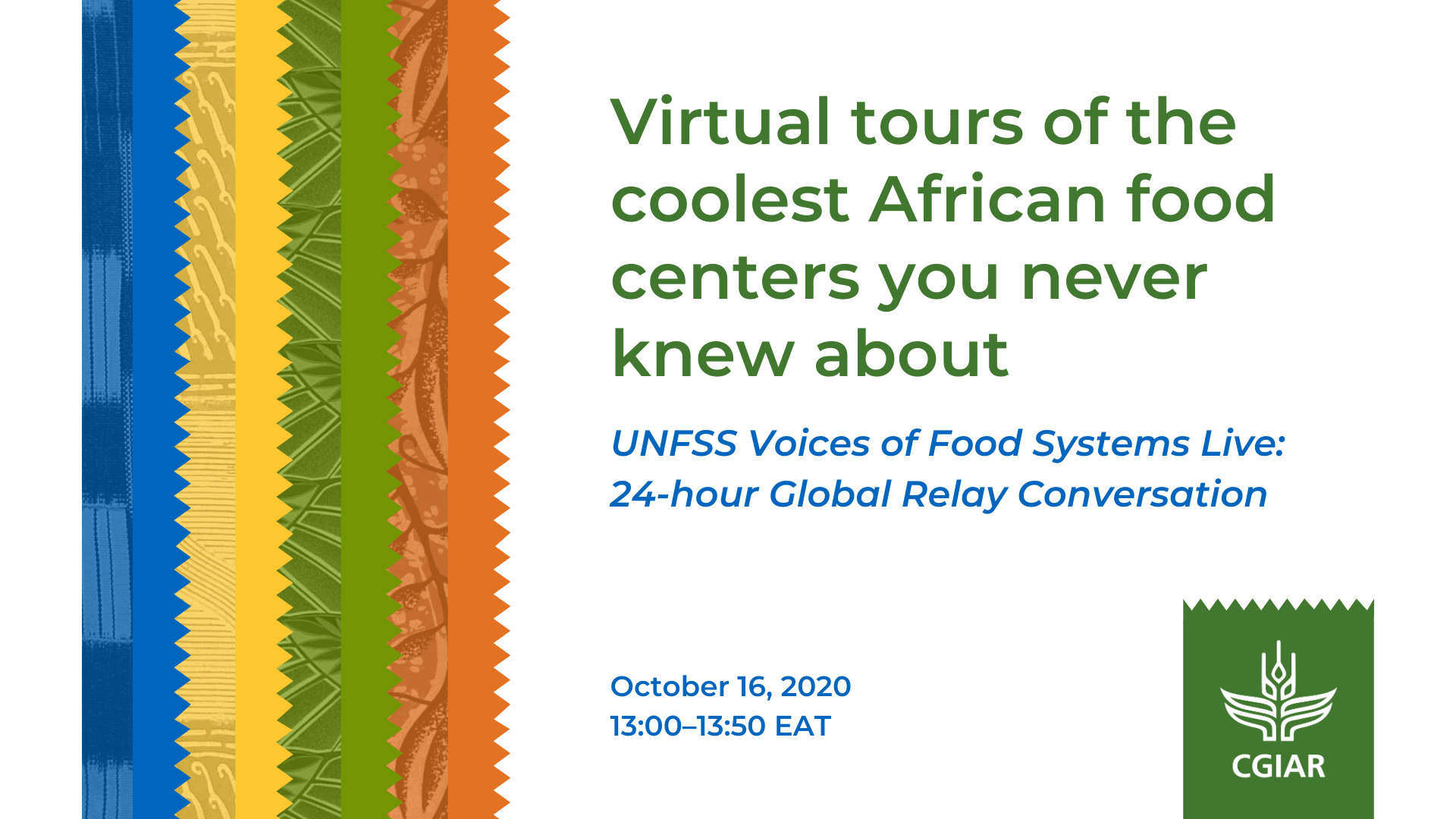 Virtual Tours of the Coolest African Food Research Centers You Never Knew About
Date

16.10.20

Time

12:00 am

Location

Virtual
As part of the United Nations Food Systems Summit (UNFSS) Voices of Food Systems Live: 24-Hour Global Relay Conversation, Kanayo Nwanze, a UNFSS Champion and the CGIAR Special Representative to the UNFSS, will host a session at 13:00–13:50 EAT: Virtual tours of the coolest African food research centers you never knew about. Facilitated by ILRI, the 50-minute session will transport viewers around the African continent to check out how the global CGIAR research network is helping to transform African food systems, from the lab to the farm. The tour starts in Nairobi, Kenya where we will visit two labs that are undertaking ground-breaking research on food and livestock genetics, soils and animal-human disease. From East Africa, we move to Côte d'Ivoire in West Africa to visit farmers, who are using low-cost climate-smart technologies to adapt local farming systems to the problems of today. Finally, we will meet young entrepreneurs in Africa making a go of farming in Nigeria. A Q&A will provide an opportunity to engage with scientists from the research centers.
To learn more and register for the Global Relay Conversation, click here.
Update: Missed the event? You can watch the recording here.