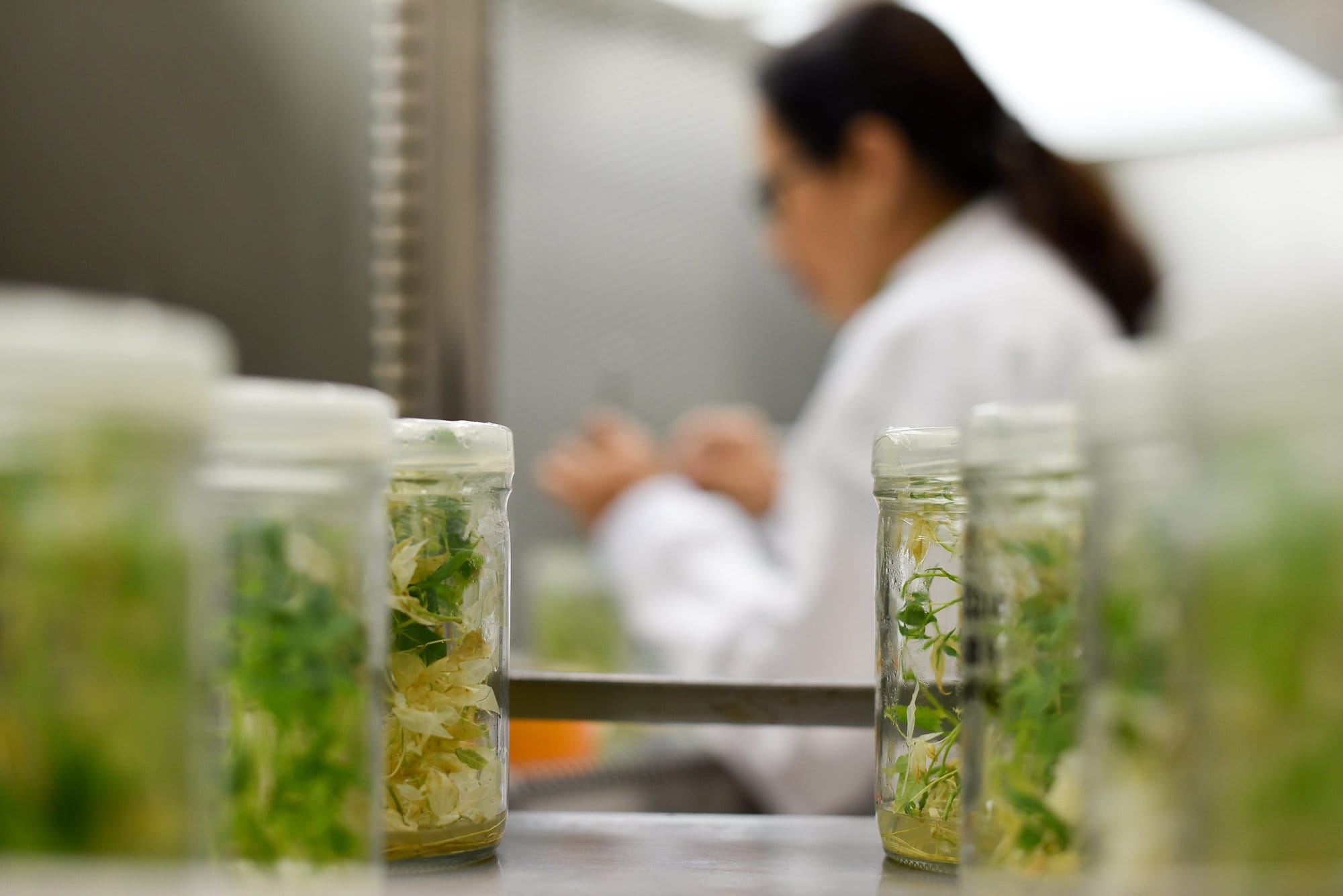 Venture-Out Events: Building Bridges between Science and Entrepreneurship in Cell Engineering and Biosecurity with Ginkgo Bioworks
Date

09.09.22

Time

03:00 pm > 04:00 pm

Registration
Venture-Out Events are interactive webinars that aim to connect scientists and the innovation ecosystem to learn from the latest cutting-edge technologies by inviting key players from successful companies in the Agri-Tech space to share how they successfully scaled from being a research idea in the lab to becoming a multimillion-dollar venture – and in the case of Ginkgo Bioworks, a multibillion-dollar valued powerhouse.
Join the Venture-Out Event on Friday 9 September at 15:00 CEST to hear Ginkgo's journey to scale and to explore potential synergies in a discussion with ILRI/CGIAR's Dr. Arshnee Moodley.
Founded by MIT scientists, Ginkgo Bioworks is 'the organism company' whose platform of foundries and codebase enables customers to program cells as one programs computers: the platform yields biotechnology application across diverse markets, from food and agriculture to industrial chemicals to pharmaceuticals. Ginkgo Bioworks went public in 2021 with a $15 billion valuation and one of the largest SPAC mergers yet. So far this year, Ginkgo's public health initiative Concentric surpassed 10 million samples tested; Ginkgo closed acquisition of FGen Ag technologies optimizing uHT screening; Ginkgo agreed on a 300m acquisition of cell-engineering company Zymergen, and Ginkgo has signed with Bayer to acquire its 175,000-square-foot Biologics R&D center, including team, internal discovery and lead optimization platform, and enter into a new three-year strategic partnership with Bayer to advance several agricultural biological programs.