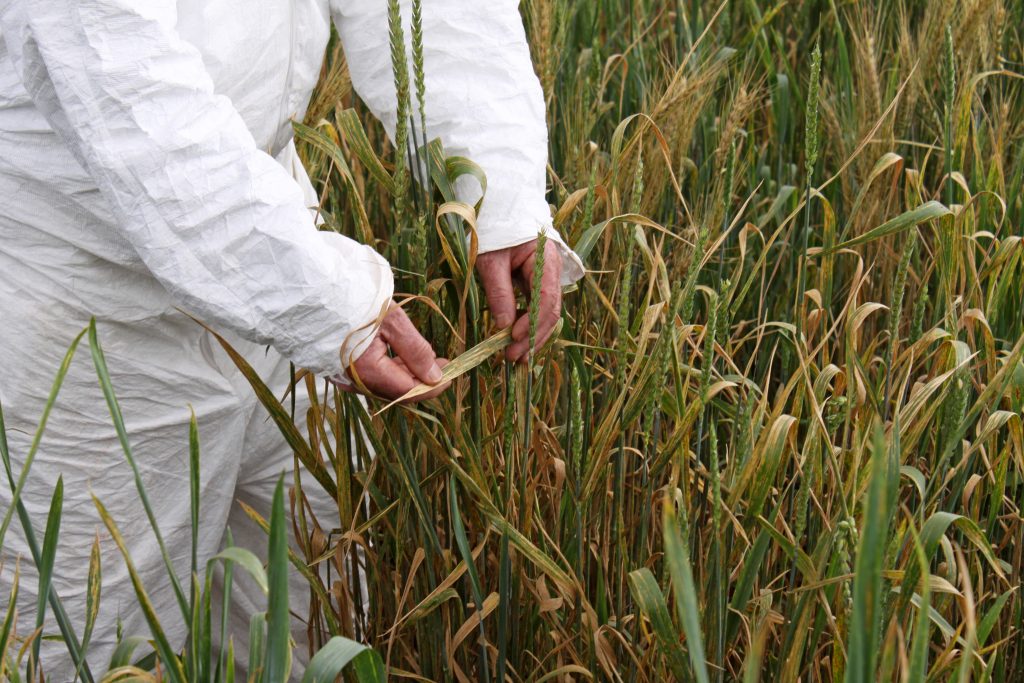 Unveiling the Nexus between Agrifood Systems and Climate Change: Harvesting insights from latest IPCC reports
Date

11.07.23

Time

04:00 pm > 05:30 pm

UTC+01:00

Registration
Background
The Intergovernmental Panel on Climate Change (IPCC) has concluded its Sixth Assessment Report cycle, which includes six reports covering various aspects of climate change, its impacts, and a Synthesis Report in 2023. The report offers significant insights and recommendations for policymakers, industry, and civil society to tackle climate change.
Agriculture and food systems are among the critical sectors already significantly impacted by climate change, and adaptation measures will be necessary to mitigate those impacts.
Unveiling the Nexus between Agrifood Systems and Climate Change webinar
CGIAR, via the CGIAR Climate Impact Platform and the International Maize and Wheat Improvement Center (CIMMYT), is hosting a webinar to share the latest findings from the Sixth Assessment Report cycle regarding agrifood systems.
Expected outcomes of the webinar include:
Inform research practitioners, scholars, and policymakers, on how climate change is impacting agrifood systems and vice-versa.
Enhance understanding around solution measures across agri-food systems to address climate change.

Foster new collaborations and partnerships to advance research and development efforts in the food system-climate change nexus.
Agenda
Time (CET)

 

Activity

 

Speaker

16:00-16:05

 

Introduction and webinar objectives (5 min)

 

 

Aditi Mukherji, Director, CGIAR Climate Impact Platform 

 

Tek Sapkota, Climate Lead, CIMMYT will moderate the session. 

16:05-16:10

 

Welcome remarks (5 min)

 

Claudia Sadoff: EMD (CGIAR)

 

 

16:10-16:35

 

Presentation by IPCC scientists focussing on agri-food systems findings from the IPCC/CGIAR 

Alex Ruane (co-Director of the GISS Climate Impacts Group, NASA Goddard Institute for Space Studies and IPCC author)– impact of climate change on agrifood systems, now and in the future

 

Aditi Mukherji, CGIAR and IPCC author: adaptation in the agri-food space, its current and future effectiveness

 

Jim Skea, IPCC Co-Chair WGIII: mitigation options and challenges in the agrifood sector

 

16:35-17:00

 

Moderated panel discussion with panellists. 

 

Moderator: Tek Sapkota, CIMMYT/ CGIAR and IPCC scientist

 

Panellists:  

Kaveh Zahedi,

Director Office of Climate Change, Biodiversity and Environment,

FAO

 

Jyotsna Puri, Associate Vice-president, IFAD

 

Jacobo Arango, Thematic Leader, Alliance of Bioversity and CIAT/CGIAR and IPCC author

 

Louis Verchot, Principal Scientist, Alliance of Bioversity and CIAT/CGIAR and IPCC author 

 

Jim Skea, IPCC WGIII Co-Chair

 

17:00-17:10

 

Question and Answer (Q&A) session

 

 

17:10-17:15

 

Closing remarks and wrap-up CIMMYT

 

Bram Govaerts, Director General, CIMMYT

 (CGIAR)
How can I join? Register here.