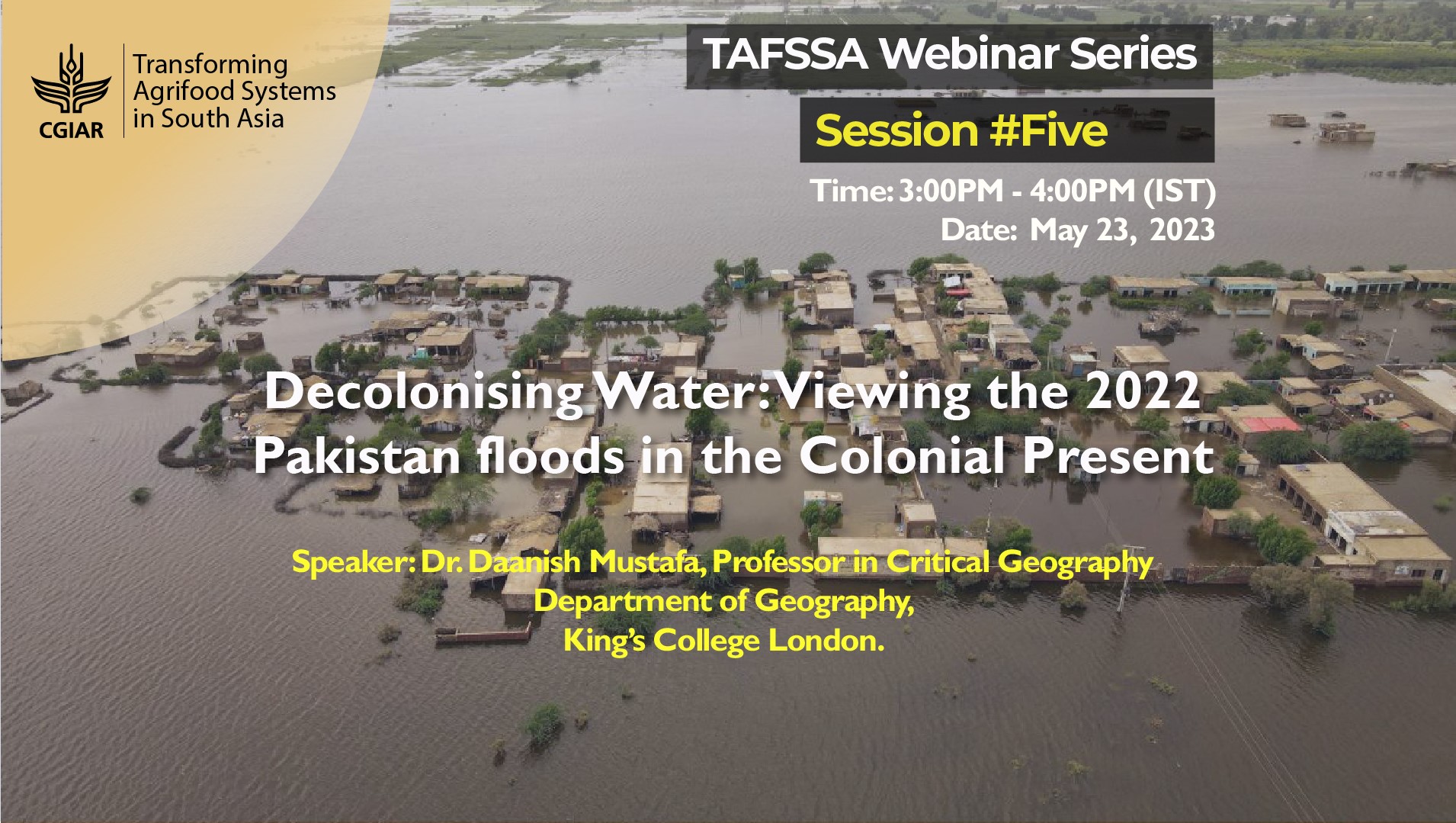 TAFSSA Webinar on Decolonizing Water: Viewing the 2022 Pakistan floods in the Colonial Present
Date

23.05.23

Time

01:00 am > 02:00 pm

UTC-11:00
​The Transforming Agrifood Systems in South Asia (TAFSSA),
CGIAR Initiative is hosting a series of webinars to highlight research from
South Asia on food security, sustainable healthy diets, farmer livelihoods and
resilience, and land, air, and groundwater conservation. This webinar is part
of TAFSSA Work Package 5: Building resilience and mitigating environmental
impact.
You are cordially invited to the
fifth session of TAFSSA's Webinar Series!
In this fifth session, you will hear about "Decolonising Water: Viewing the 2022 Pakistan floods in the Colonial Present " by Dr. Daanish Mustafa, Professor in Critical
Geography, Department of Geography, King's College London.
Date: May 23, 2023
Time: 3PM-4PM (Indian Standard Time)
Recording of the webinar can be found here