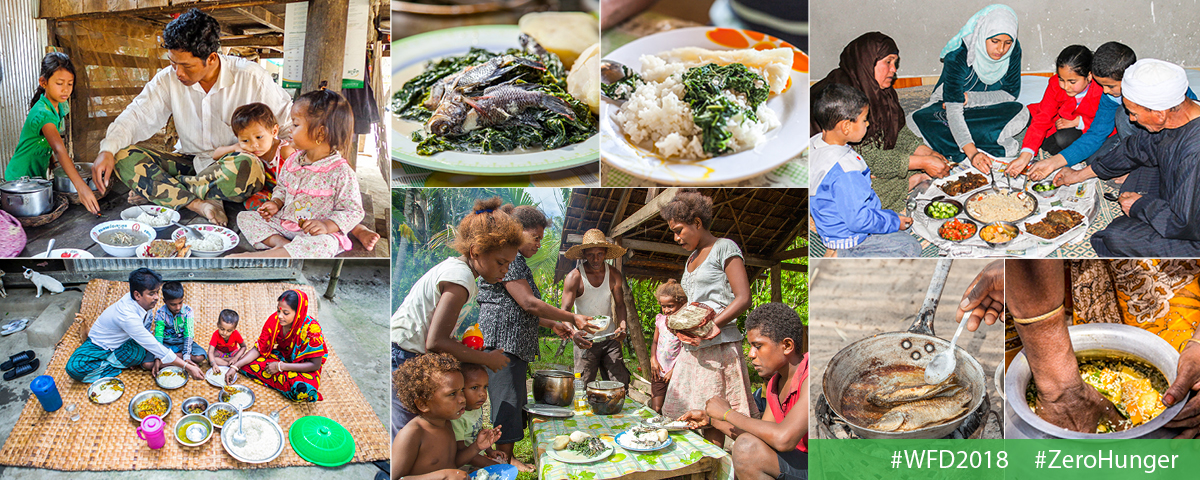 Putting fish on the table: World Food Day 2018
After a period of decline, world hunger and malnutrition are on the rise again. Factors including conflict, extreme weather events linked to climate change and economic slowdown are reversing earlier progress.
The absolute number of undernourished people – those facing chronic food deprivation – increased to nearly 821 million in 2017, from around 804 million in 2016. Moreover, 2 billion people worldwide suffer from hidden hunger, or micronutrient deficiencies, caused by not eating a diverse diet. Without increased and persistent efforts, the world will fail to achieve the Sustainable Development Goal of Zero Hunger by 2030.This is clearly an issue that demands attention.