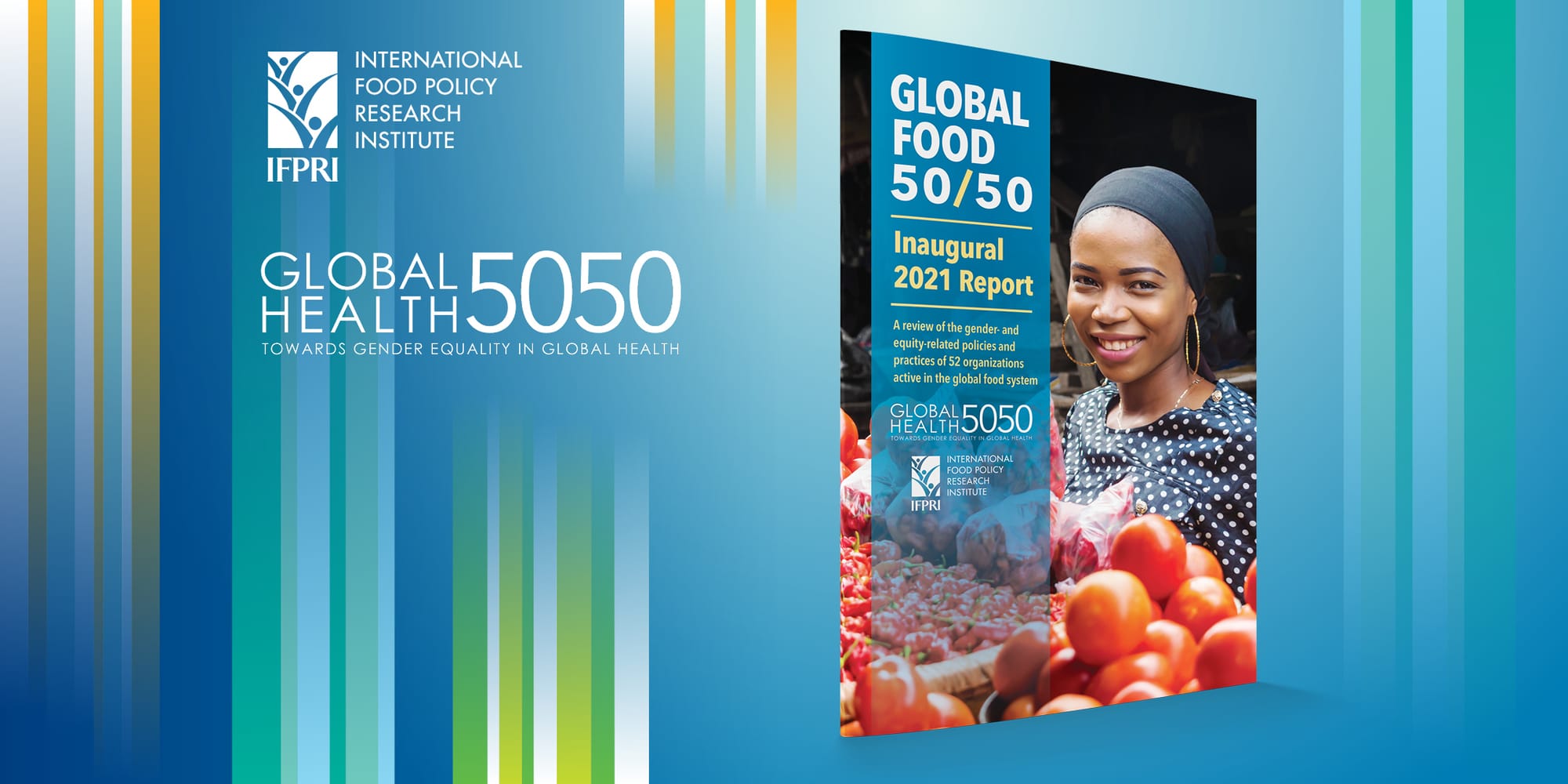 Global Food 50/50 Report: Inaugural report on gender, diversity and power in the global food system
Date

05.10.21

Time

08:00 am > 09:15 am

Location

Virtual

Registration

Click here for more information
In the lead up to the 2021 UN Food Systems Summit, tens of thousands of people participated in a global civic experience to produce a shared framework of collective action. Gender equality and women's empowerment were amplified as a lever of change and embraced as an area of work with the potential to contribute wide-ranging positive change in the transformation of food systems in the coming decade.
The establishment of the Global Food 50/50 initiative is a response to broad stakeholder demands for a global food system that is accountable for progress towards gender equality. This event marks the launch of the inaugural Global Food 50/50 Report, which reviews the gender- and equity-related policies and practices of 52 global food system organizations as they relate to two interlinked dimensions of inequality: inequality of opportunity in careers inside organizations and inequality in who benefits from the global food system. 
The Report shows that organizational commitment to gender equality is high, and that over half of organizations are transparent about their policies on shaping diverse, inclusive and equitable working environments for people. The latest data also suggest, however, that rhetoric may be used as a substitute for action. Leadership remains disproportionately male and dominated by nationals of Europe and North America. The report asserts that the skewed distribution of power and privilege is undermining global efforts to reach the Sustainable Development Goals. 
This policy seminar will present the findings of the report and explore how this new accountability mechanism can power a broader movement to demand more equitable and inclusive organizations across the global food system.