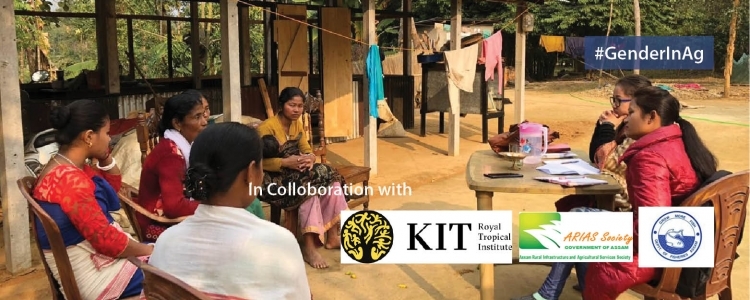 Gender Integration Workshop in Fish Value Chain
Date

06.02.20 > 07.02.20

Location

Guwahati, Assam, India
WorldFish, in collaboration with Royal Tropical Institute (KIT), the Directorate of Fisheries and the ARIAS Society of the Government of Assam, India organized a workshop on Gender Integration in Fish Value Chain from 6 to 7 February 2020, at the IIBM Guwahati, Assam, India.
The two-days workshop financed by World Bank and facilitated by KIT's senior advisor Dr. Julie Newton, WorldFish's gender research leader, Dr. Cynthia McDougall, and senior research analyst, Surendran Rajaratnam, promoted a shared understanding of gender within the fisheries sub-component of theAssam Agribusiness and Rural Transformation (APART) project led by WorldFish.
The event covered topics around gender integration in terms of strengthening project deliverables and supporting the Gender Monitoring & Evaluation of the APART project, but the main focus of the workshop was to build the capabilities of the DoF & ARIAS partners to integrate gender and to leverage the impact of the WorldFish-APART Project in the region of Assam.