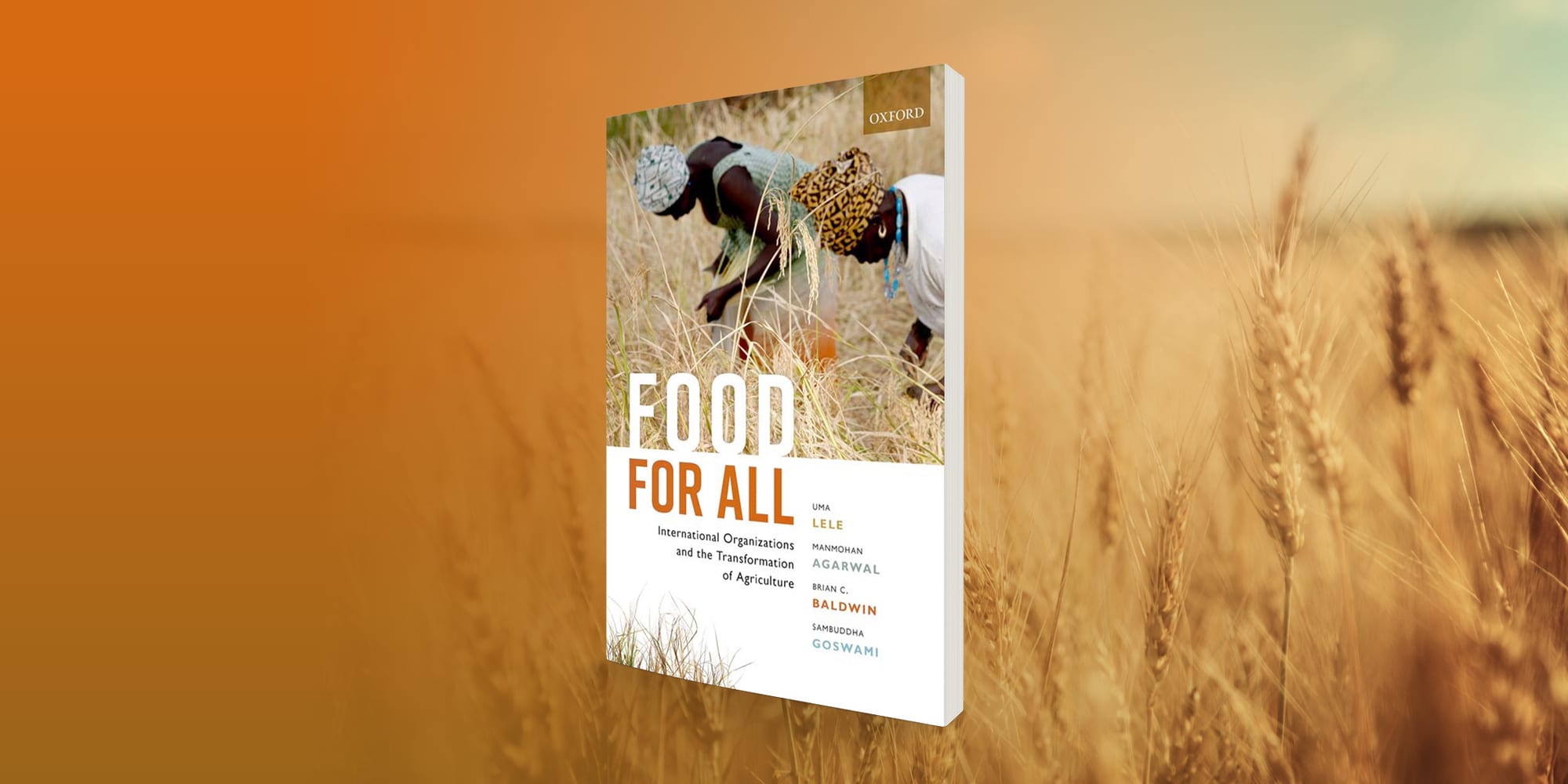 Food for All: International Organizations and the Transformation of Agriculture
Date

22.03.22

Time

09:30 am > 11:00 am

Location

Virtual

Registration

Click here for more information.
Global levels of food security and nutrition have declined significantly as a result of the COVID-19 pandemic, climate change, and conflict. Many developing countries are falling behind on achieving the Sustainable Development Goals, yet global ambitions to achieve sustainable food security and adequate nutrition have grown. What are the prospects of achieving sustainable, healthy food for all? How can we best respond to concerns about growing differences in domestic agricultural and industrial performance among developing countries? How have global institutions, established after World War II, helped developing countries to deal with economic fallout from food, fuel, and financial crises?
Food for All explores how post-war developments have helped change the provision of international financial and technical assistance to support the global food and agriculture system and how developing countries' own efforts have contributed to this transformation. These developments and the increasing number of global actors have expanded and complicated global governance, presenting both opportunities and challenges for food systems. This volume analyzes the structure, coordination, and management of the Food and Agriculture Organization of the United Nations (FAO), International Fund for Agricultural Development (IFAD), World Food Programme (WFP), World Bank –the largest international funder of policy advice and investment projects, and CGIAR, a leading funder of international agricultural research.
This event features a panel discussion on key topics raised in Food for All such as global governance, food security and nutrition, poverty reduction, and gender. Following opening comments by Jo Swinnen and Uma Lele, David Spielman will comment on the changing global governance context for food security and nutrition and the role of CGIAR. David Bathrick will focus on the need for overarching strategies to facilitate the labor force's transition from agriculture to other sectors in order to achieve poverty reduction for integrated agricultural and rural development. Nalishebo Meebelo will provide perspectives on Africa and gender. Shahid Rashid will speak on the evolution of the CGIAR–NARS relationship.