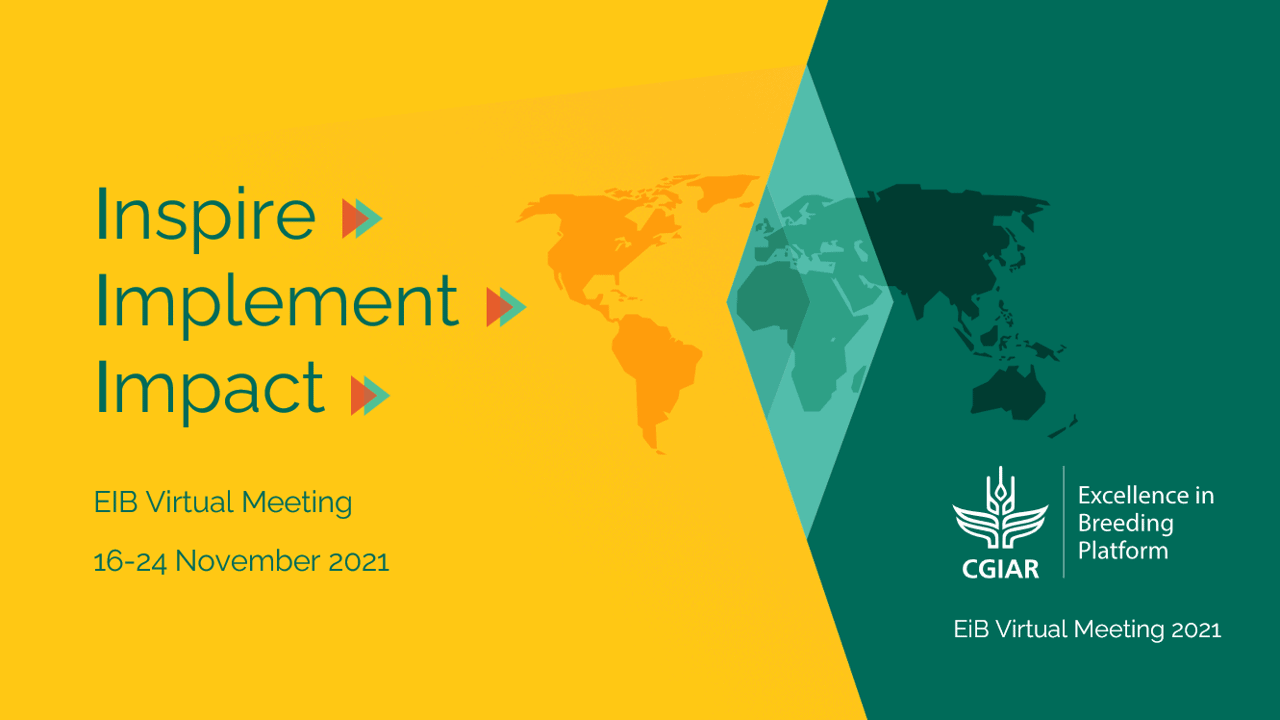 EiB Virtual Meeting 2021: Inspire » Implement » Impact
Date

16.11.21 > 24.11.21

Time

12:00 am > 12:00 am

Location

Virtual

Registration

https://excellenceinbreeding.org/event/eib-virtual-meeting-2021
Following last year's EiB Virtual Meeting 2020: Sharing Excellence, CGIAR Excellence in Breeding invites you to VM2021!
Join EiB and partners as we:
FRAME THE FUTURE: Help guide and inspire CGIAR breeding and reform within One CGIAR as we strive to meet

 

six funder requests
SHARE SOLUTIONS: Case examples of centralization / modernization successes that can be adapted by others
HIGHLIGHT PARTNERS: Sharing successes and impacts, and learning from others
Participants
CGIAR breeding leaders, breeders, staff. NARES. Donors. Private sector. Other partners and interested experts.
More information and to join
For more the agenda and calendar invites, visit: https://excellenceinbreeding.org/event/eib-virtual-meeting-2021