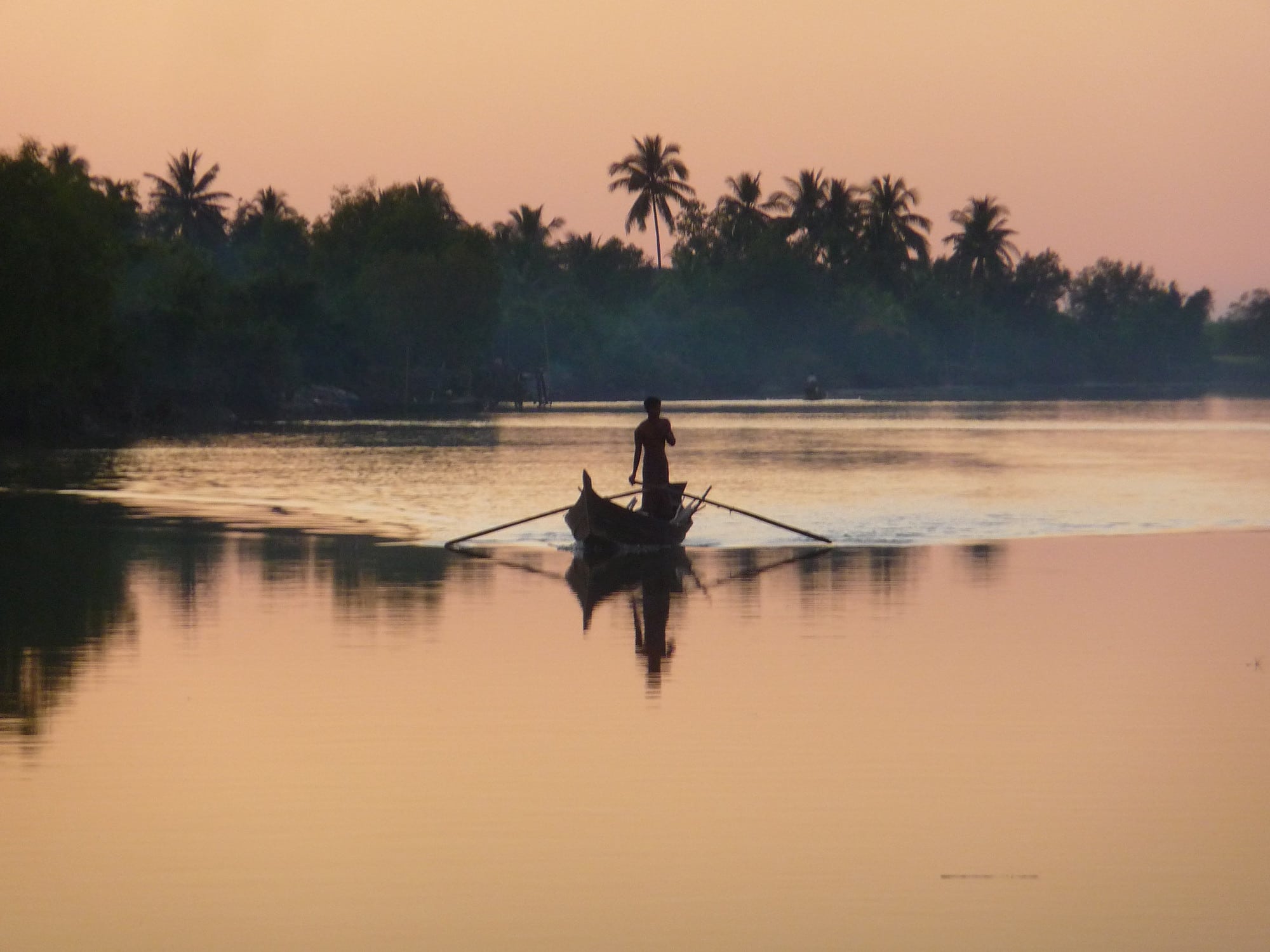 COP26 Side Event: Locally-led adaptation for climate change resilience in Asian Mega-Deltas
Date

08.11.21

Time

12:00 am

Location

Virtual
Taking place in the COP26 Resilience Hub and part of the South Asian Regional Hub, this virtual discussion will explore the role of communities in stewarding innovations to improve their food, nutrition, livelihood, and climate resilience in Asian Mega-Deltas.
Date: Monday, 8 November 2021
Time: 14:30-16:00 (UTC+8)
Click here to register and save your spot
Asian mega-deltas are a crucial natural resource ecosystem for more than 150 million people as they face the growing threat of climate change each year. The challenges of sea-level rise, extreme weather events and increasingly devastating droughts risk the lives and livelihoods of millions.
In this UN Climate Change Conference (COP 26) Blue Zone Virtual Event hosted by the UKRI GCRF Living Deltas Hub and CGIAR's sub-program on 'Securing Asian Mega-Deltas' led by WorldFish, IRRI and IWMI, researchers will present locally-led adaptations as innovative solutions to improving food, nutrition and income security and building more climate-resilient livelihoods for the people in Asian Mega Deltas.
Together, the panel will also focus on youth engagement, gender equality and partnerships as key impact areas for scaling up the capacity of these climate adaptation innovations and for ensuring the delta dwellers have a more effective voice at the decision-making and policy development levels.
Introduction to the UKRI GCRF Living Deltas Hub
Andy Large, Director, Living Deltas Hub, Newcastle University
Introduction to the CGIAR Asian Mega Deltas portfolio
Bjoern Ole Sander, Senior Scientist & Climate Change Specialist, International Rice Research Institute (IRRI)
Presenters
Hue Le, Deputy Director, Living Deltas Hub & Senior Researcher, Vietnam National University
Shakuntala Thilsted, Global Lead, Nutrition & Public Health, WorldFish & 2021 World Food Prize Laureate
Anh Vu, Environmental Social Scientist, Living Deltas Hub, Newcastle University
Saleemul Huq, Director, International Centre for Climate Change and Development (ICCCAD)
Delta Voices
Indika Arulingam, Research Officer, International Water Management Institute (IWMI)
Md Shamsuddoha, Chief Executive, Centre for Participatory Research and Development (CPRD)
Nguyen Minh Quang, Senior Lecturer, Can Tho University & Managing Director, Mekong Environment Forum
Rumana Peerzadi Hossain, Climate Change Research Scientist, WorldFish
Moderator
Tuhin Ghosh, Director of the School of Oceanographic Studies, Jadavpur University
Presentation of "Top 10" Action List for Future Research & Development
Andy Henderson, Reader in Physical Geography & Deputy Director, Living Deltas Hub, Newcastle University
Follow WorldFish and the hashtag #aquaticfoods to join the virtual dialogue on Twitter.
We look forward to your active participation.