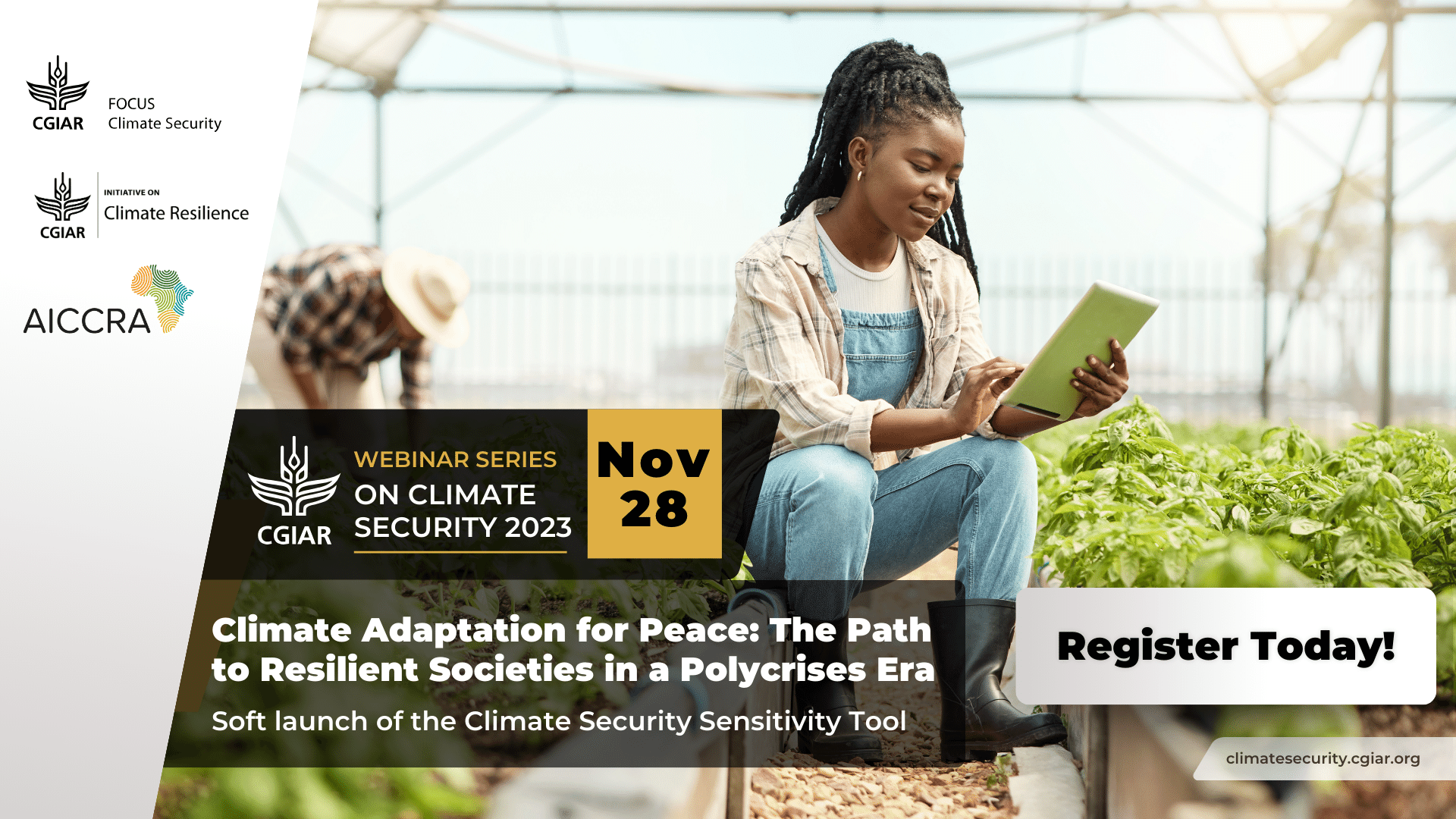 Climate Adaptation for Peace: The Path to Resilient Societies in a Polycrises Era
Date

28.11.23

Time

04:00 pm > 05:00 pm

UTC+01:00

Registration
Bridging Climate Action and Peacebuilding with The Climate Security Sensitivity Tool (CSST)
In a world facing the climate crisis, we must recognize that climate adaptation and development initiatives can have profound implications for peace, security, and conflict. Ignoring these interconnections can lead to maladaptation and unintended consequences, including exacerbating grievances, marginalizing vulnerable groups, and intensifying conflicts over essential resources. Join our upcoming webinar to understand the critical role of climate-sensitive programming in fostering peace and security and the advantage the CSST offers.
🗓️ Date: November 28, 2023
🕓 Time: 4PM CET
📍 Location: Online
Key Discussion Points:
How climate adaptation programs can either exacerbate or mitigate socio-political drivers of insecurity and conflict
The concept of maladaptation and its unintended consequences on vulnerable systems, sectors, and social groups
The potential for climate adaptation to foster peace and security through shared environmental challenges
Introduction to the Climate Security Sensitivity Tool (CSST) by CGIAR Focus Climate Security
Application of the CSST using a case study
Who Should Attend:
– Development practitioners
– Climate adaptation experts
– Peacebuilding professionals
– Representatives from donor agencies and governments
– Researchers and scholars
We will also be soft launching the Climate Security Sensitivity Tool (CSST), a programming assessment tool for conflict-sensitive and peace-responsive climate adaptation in agricultural interventions. It is designed to help change agents support rural communities to adapt to climate change while reducing the potential for conflict of their programs and maximize social cohesion and integration.
Join us for an exciting and immersive webinar.