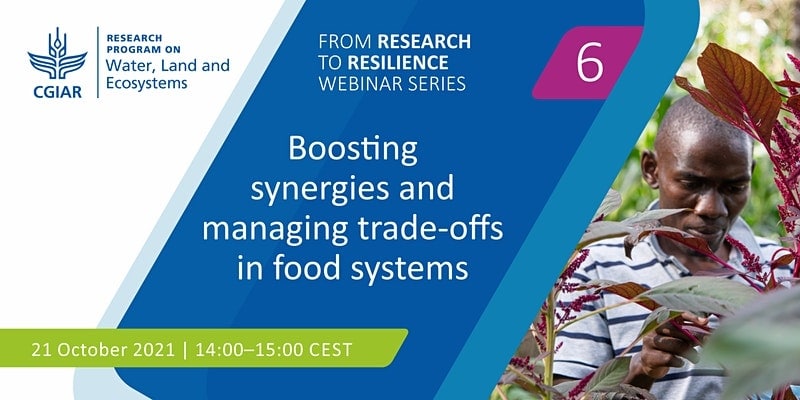 Boosting synergies and managing trade-offs in food systems
Date

21.10.21

Time

08:00 am > 09:00 am

Location

Virtual

Registration

Click here for more information
Our climate, biodiversity and food systems are inextricably linked. Food systems cause huge biodiversity losses, account for about one-third of greenhouse gas emissions, and leave 2 billion people with unhealthy diets, even as 40% of all food produced goes uneaten. The ways we feed ourselves – through just a few crops and animals – are unsustainable for people and planet.
How can we actively strengthen synergies and better manage trade-offs between social, economic and environmental outcomes of food and agricultural systems?
This webinar will present and discuss insights, tools and forward-looking actions from the CGIAR Research Program on Water, Land and Ecosystems (WLE), with case studies and lessons learned from Africa, Asia and Latin America.