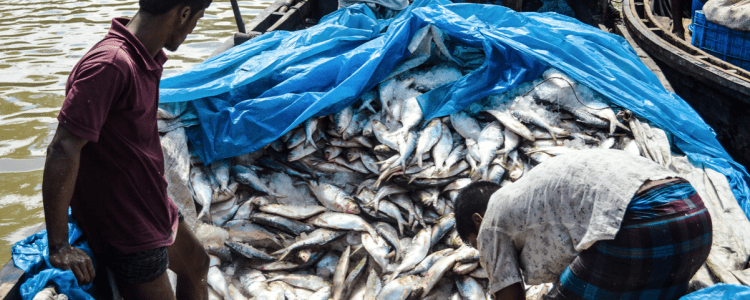 12th International Forum on Illegal, Unreported and Unregulated Fishing
Date

18.05.20 > 22.05.20

Location

Virtual
The Chatham House International Forum on Illegal, Unreported and Unregulated Fishing (IUU) brought together leading policymakers, researchers, industry representatives and civil society groups from across the world to discuss the latest initiatives, regulations and research in the areas of fisheries governance and trade in illegal fish products.
Date: Monday-Friday, 18-22 May 2020
Time: 14:00-15:30
Click here to watch the event recording
The second day of the forum focused on the interlinkages between gender and IUU fishing, and the role of women in fisheries. WorldFish's partner, Editrudith Lukanga from the African Women Fish Processors and Traders Network, AWFishNET, underscored that women play a key role in fisheries, but that their contribution tends to be overlooked. Women are direct producers of seafood, and it has been estimated that 2 million women catch almost 3 million tonnes of seafood annually, worldwide – with a total value around $5.6 billion – but that much of this catch goes unreported. 
To learn more, check out the event summary.