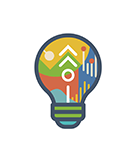 Initiative:
Low-Emission Food Systems
Research activities: Engagement and agenda transformation
The complexity of the challenge and the lack of robust evidence for how mitigation works create barriers to effective food system transformation. This area of work tackles those barriers by ensuring policy-makers and practitioners have the information, analysis, and tools they need to achieve efficient, cost-effective reduction of emissions while generating equitable impacts and co-benefits. It focuses on fostering South-South knowledge sharing, cooperation, and capacity building, as well as contributing to high-profile global events such as the UN Framework Convention on Climate Change to inform and shape the climate mitigation policy agenda.
Read about the Initiative's other focus areas: