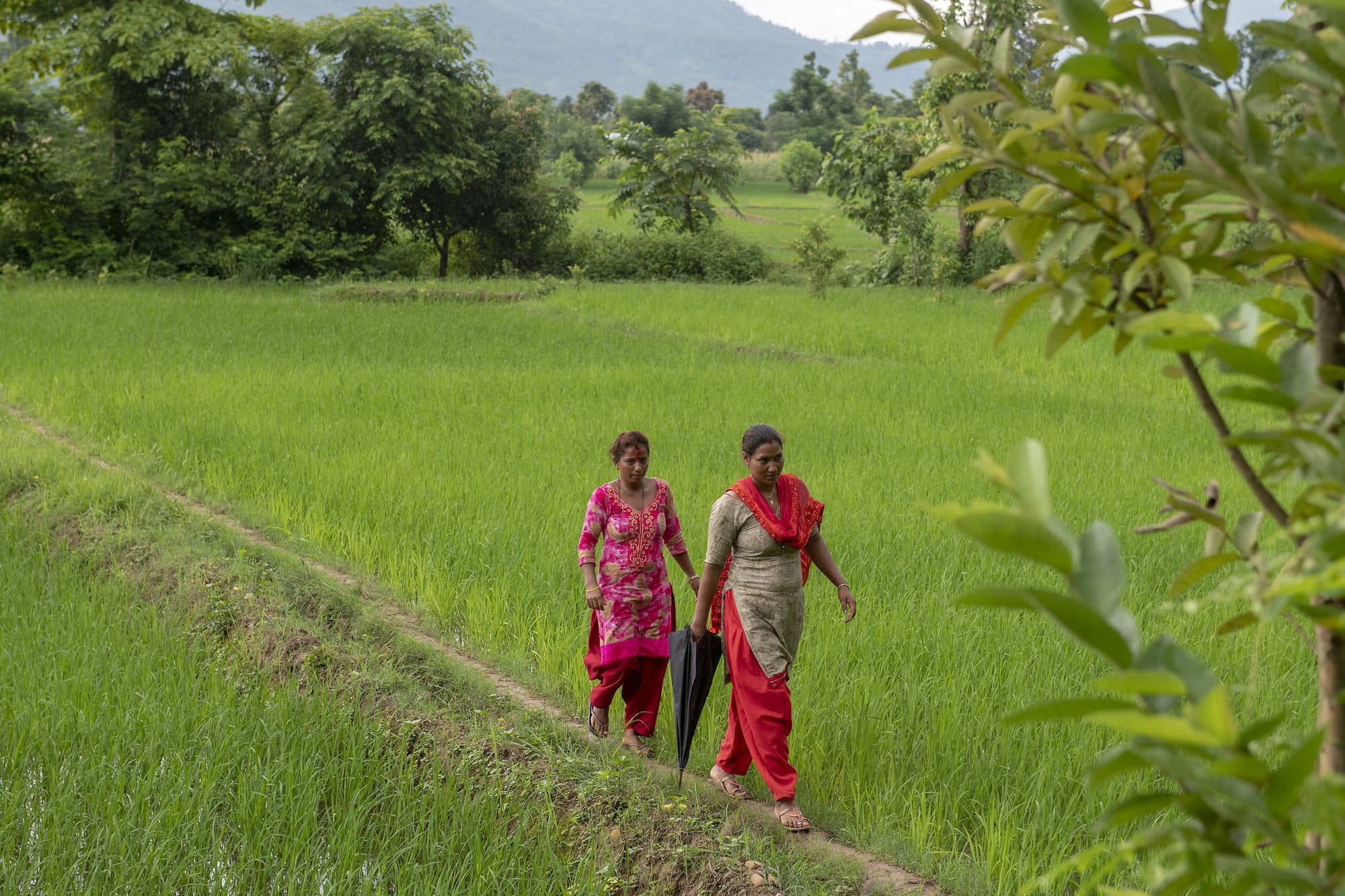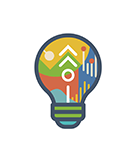 Initiative:
Agroecology
Zimbabwe
Country activities are led by CIMMYT and implemented in collaboration with IWMI.
Contact:
Partners:
Related News  
About the Agroecology Living Landscapes in Mbire and Murehwa districts
The CGIAR Initiative on Agroecology aims to harness the lessons learned from various projects and supports Mbire and Murehwa districts in their transition toward agroecology, with a particular focus on sorghum and chickens, respectively.
In Mbire and Murehwa, mixed crop-livestock systems are key to local livelihoods. In Mbire, farmers grow sorghum, cotton, and sesame, whereas, in Murehwa, maize, groundnut, and horticultural crops dominate. Livestock such as cattle, goats, sheep, pigs, and chickens are found in both districts. Across the communities, small-scale farmers are usually marginalized and experience intensifying droughts and floods. In Mbire, recurrent human-wildlife conflicts occur, all these being key threats to sustainable agriculture. Several projects in the two districts have been focusing on a set agroecological principles and practices, yet none with a systemic perspective, resulting in limited integration of agroecology in the region.
Mbire District is located 240 km north of Harare in the mid-Zambezi agroecological zone. Annual rainfall is low and ranges from 350 to 650 mm, whereas temperatures range from 10 to 38 °C and can be as high as 45 °C. Mbire is in region four, based on Zimbabwe's agroecological zoning. It has a rainy season from December to March and a long dry season from April to November. Crop production is low, with drought-tolerant crops such as sorghum and millet performing better, as well as cotton, which has been an integral part of the agricultural system in the district. Because of the dry and warm conditions and large grazing lands, livestock production is most optimum in this region, although several diseases passed on from wildlife can affect production. The Initiative is operating in Wards 2 and 3.

Murehwa District is located northeast of Harare in Mashonaland East Province, with the Murehwa central business district located 90 km from Harare. It is situated almost 1,400 m above sea level, with good climatic conditions, and receiving relatively high annual and fairly distributed rainfall (+/- 700 mm p.a.). Maize, horticulture, and tobacco production are important livelihood sources. Most households typically produce surplus commodities and supply other markets. A significant challenge faced is poor market access, resulting in high postharvest losses, especially for horticulture products. The Initiative is operating in Wards 4 and 27.
Progress with implementing the Initiative
The mapping and diagnosis of existing agroecological platforms and projects and participatory stakeholder mapping formed the basis for the establishment of Agroecological Living Landscapes. Farmer representatives were invited to participate and four ALLs were selected – two in Murehwa and two in Mbire. A visioning exercise with food system actors in Murehwa resulted in the decision to improve farming practices, restore physical environments, and increase market participation. In Mbire, the vision focuses on improving institutional and social arrangements, diminishing human-wildlife conflicts, and increasing environmental conservation and women's agency. (Work Package 1)
To help understand the current agroecological context and in the future assess agroecological transitions, farmers and stakeholders identified a set of local performance indicators (environmental, economic, social, and agricultural) that are pertinent to their farming systems and in line with their vision and interventions in the ALLs. Some of these indicators that were common in both districts but contextual to Zimbabwe were the number of veld fires per season, size and quality of pastures for grazing, number of nutrition gardens in a community, and level of substance abuse in a community. (Work Package 2)

New and existing value chains such as chickens, sorghum, onion, vegetable seed, and livestock (cattle and goats) that had the highest likelihood of supporting agroecological transition were identified. The research team is working on two business models that are plausible in supporting the agroecological transition. These are sorghum contract farming in Mbire and brooding SASSO chickens in Murehwa. Learnings are being incorporated from the demonstration plots into the sorghum contract farming, while the maize produced in Murehwa is being used to support feedstock production. (Work Package 3)
The team continues to engage policymakers on issues related to agroecology and is formulating a Theory of Change framework that could be used in mainstreaming agroecology. (Work Package 4)
ALL members co-designed and co-developed transition pathways in which necessary behavior changes, strategies, and key actors were articulated. The impacts of previous agroecological projects, programs, and interventions were analyzed, and aspects of ALL members' power and control (agency) within the communities and over resources were assessed. (Work Package 5)
Group of farmers (left) in a focus group discussing behavior changes required to achieve their vision and farmers in Mbire (right) learning about agroecology indicators. Photo credit: CIMMYT
Brachiaria border planted around maize plot (left). Sorghum and cowpea strip-cropping system (right).
Testing agroecological practices
Different participatory engagements with ALL members have helped identify the issues of interest, including low yield because of the use of recycled seed, declining agrobiodiversity, the negative impacts of weather and climate variability, and an increase in pest and disease pressure. In addition, mechanization was introduced in the two districts using a service provider model to address labor, transportation, and postharvest concerns. To tackle some of the challenges related to yields, pests, and diseases, the ALL members, together with the research team, listed several possible technologies, of which three (conservation agriculture, push-pull systems, and conventional practices) are now being tested by 20 farmers to compare their effectiveness in terms of productivity, rainwater use efficiency, and pest control.
Push-pull systems: maize or sorghum intercropped with cowpea in Mbire and bean in Murehwa under strip-cropping, with Brachiaria as a border crop under conventional tillage.
Conventional practices: Maize in Murehwa and sorghum in Mbire are the sole crops under conventional tillage.
Conservation agriculture: treatment: maize in Murehwa and sorghum under basins.
Mechanization will play a central role in optimizing agroecological transitions. To address labor, transportation, and postharvest challenges, the respective ALL members identified four farmers (two in each district) to operate machinery as service providers within the ALLs at a fee. They were equipped with two-wheel tractors, rippers, mowers, chopper grinders, and balers to offer mechanized services in and around the project area for the benefit of farmers. These service providers were given business management, operation, and maintenance training for the machinery they received.
The chopper grinder is used to make feedstock for livestock and as a grinding mill for mealie meal powder for farmers.
The two-wheel tractor-trailer is helping farmers with a locally available mode of transportation for agricultural inputs and produce, firewood, water, and other goods available all year round locally.
The two-wheel tractor-drawn ripper ensures timely and efficient no-till land preparation within the available planting window.
From left to right: (1) mower cutting grass, (2) a bale of grass and maize stalks made in a baler, (3) chopper grinder grinding maize with cobs for livestock feed, and (4) trailer for transportation. Photo credit: CIMMYT.
Seed fairs to increase agrobiodiversity
Food system actors were encouraged to participate in seed fairs in response to challenges such as shortage of suitable seeds, declining agrobiodiversity, and climate change. The seed fairs aimed to enable smallholder farmers to obtain better locally adapted seeds from local and national seed producers, including fellow farmers. A livestock component was added to the seed fairs to recognize the importance and existing synergies between crops and livestock in both districts.
To date, a total of 1,058 farmers have attended two seed fairs in Mbire and Murehwa. Farmers had the opportunity to obtain a variety of crop seeds ranging from maize to sorghum, millets, groundnuts, Bambara groundnuts, and sunflowers. More than 200 farmers exhibited local seeds available for sale or exchange. Private seed companies also showcased and sold certified drought-tolerant maize, sorghum, bean, and cowpea varieties.
Voices from the field
"I am grateful for these efforts. Our region is arid, so it is difficult for our farmers to achieve significant yields to ensure enough food for the year. In addition, the knowledge provision relating to preserving and improving agrobiodiversity through agroecological practices is set to improve rural livelihoods."

Grace Musandaira, supervisor of the Agriculture Advisory and Rural Development Service Department.

"This Initiative is teaching and exposing us to many new concepts, such as conservation agriculture with mechanization. We are optimistic about a great harvest if we apply conservation agriculture with the seeds we bought at this seed fair."

Senzeni Nyagonye, a farmer in Mbire
Read more about the methodology used: Moeller et al. 2023. Measuring agroecology: Introducing a methodological framework and a community of practice approach. Elementa: Science of the Anthropocene.