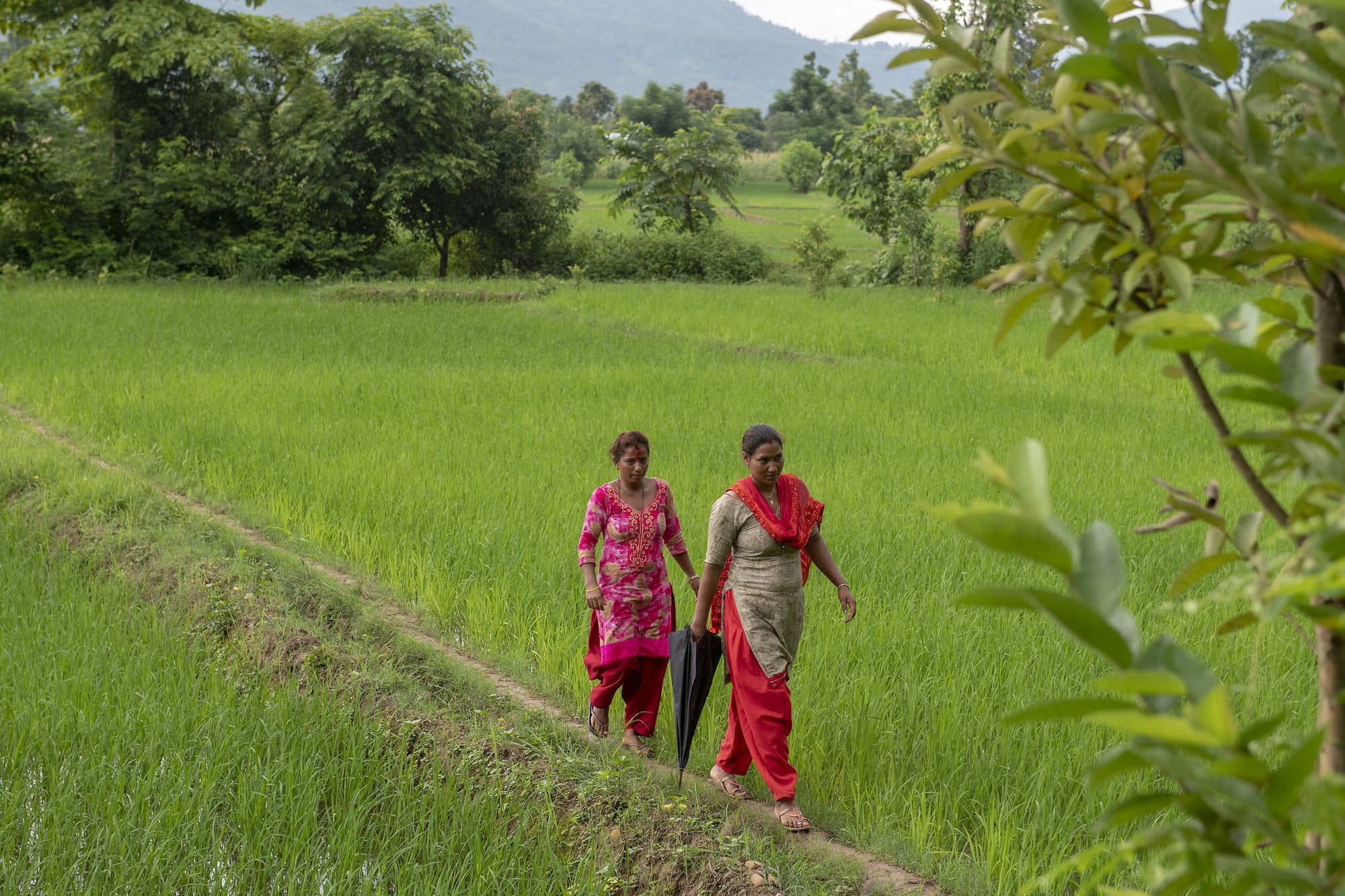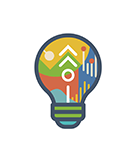 Initiative:
Agroecology
India
Country activities are led by the International Water Management Institute (IWMI) in collaboration with the Alliance of Bioversity International and CIAT, International Food Policy Research Institute (IFPRI), WorldFish, and CIFOR-ICRAF in partnership with the Indian Council of Agricultural Research (ICAR), GIZ, Professional Assistance for Development Action (PRADAN), and Foundation for Ecological Security (FES).
Contacts:
Alok Sikka, IWMI (a.sikka@cgiar.org); Gulshan Borah, IWMI (g.borah@cgiar.org)
Related News
Partners:
About the Agricultural Living Landscapes: 
In India, the AE Initiative team and its partners have established ALLs in two states, Andhra Pradesh (AP) and Madhya Pradesh (MP), located in southern and central India, respectively.

Andhra Pradesh, also known as the "rice bowl of India," is one of the largest states in the country, where more than 60% of the population depends on agriculture for their livelihood. The state is divided into six agro-climatic zones, making it conducive to growing a wide range of crops throughout the year, such as rice, cotton, groundnuts, pulses, oilseeds, and coarse grains. It has been one of the front-runners in reaping the benefits of the Green Revolution (1960s).
The AE Initiative chose to establish ALLs in Anantapur District of Andhra Pradesh, a state with well-established natural farming systems. Within the district, the mandals (sub-district units) of Tadipatri and Bathalpalli were chosen for establishing these ALLs.
By establishing the ALLs in Anantapur District, this helped in understanding various aspects of agroecology better and in answering several research questions. Within the ALLs, the focus is on developing innovations, strategies, and policies that can help meet the challenges. ALL sites were selected based on the presence of two typical soil types (red and black soil), the proportion of farmers using natural farming methods, a variety of farmers who are at various stages of converting from conventional to natural farming methods, landless households, and cropping systems, including horticulture and agroforestry. In the case of West Godavari District, rice is the primary crop and considered to be a key player for food security and livelihoods.
The district has been witnessing increasing injudicious use of chemical agricultural inputs that are entering into the food chain and enhancing chances of bioaccumulation and biomagnification, considered to be harmful not only for the ecosystem but also for human health. In response, the Government of Andhra Pradesh in 2020 rolled out a program, Andhra Pradesh Community-Managed Natural Farming (APCNF), implemented by Rythu Sadhikara Samstha (RySS) (a not-for-profit government corporation for farmers' empowerment) under the aegis of the Department of Agriculture, AP Government, to combat these stresses. Among the various farming systems currently promoted in India, APCNF is arguably at a large scale and in the most advanced stage.
Madhya Pradesh (MP) has an agrarian economy, with a 35% share of GVA coming from the primary sector (agriculture) and allied sectors. The state is blessed with 11 agroecological zones providing an ecological support system for the production of unique crops and varieties.[i]
In MP, the AE Initiative chose to establish ALLs in Mandla District. Within the district, the ALLs comprised Narayanganj and Niwas blocks.
ICAR-IIFSR has been engaged as a research partner to create an inventory of existing farming system practices, document the best suitable agroecology-based interventions (regenerative agriculture, natural farming, organic farming, integrated farming system [IFS] models), and collect field-based evidence of the key agroecology-based interventions. With ICAR-IIFSR and PRADAN, the AE Initiative plans to implement needs-based IFS components in the existing farming systems and pilot a few selected IFS models as demonstration pilots in consultation and partnership with key stakeholders.
PRADAN will work in Mandla as a field implementation and knowledge partner of the Initiative. As a collaborator in the research, it will demonstrate field pilots (comprehensive homestead model/community nutrition garden, fisheries/pisciculture, and other interventions co-developed), help to collect field data, co-create knowledge on agroecological practices, and scale the AE knowledge base.
FES will help in conducting impact assessment surveys and bioacoustics and biodiversity studies for the agroecological activities conducted on common lands. The bioacoustics study is conducted to examine changes in soundscapes by monitoring wildlife vocalizations, calls, and ambient sounds where ecological restoration has been carried out. The biodiversity study will evaluate the implications of various interventions by monitoring plant diversity, pollinators, soil invertebrates, and microbes, and assessing the predation rate by using artificial caterpillars.
[i] https://www.slbcmadhyapradesh.in/agriculture.aspx
Progress with AE Initiative implementation 
Context assessment of the ALLs in Andhra Pradesh was carried out to understand the agricultural, environmental, social, economic, and political context in relation to agroecological principles.

To promote and demonstrate various thematic interventions and innovations in model mandals, the Initiative team conducted a visioning workshop in Madakasira block of Anantapur District in June 2023. The key stakeholders who took part were farmers (male and female) conducting natural farming, RySS ground staff with varying degrees of experience and responsibility (categorized as L1, L2, and L3 in decreasing order of knowledge about and responsibility for NF), the village head (sarpanch), farmer friends, and a few chemical farmers who discussed two major aspects as part of the NF initiative over the next five years: the role of institutions and development of value chains.
A value chain (VC) analysis of groundnut cropping was conducted as part of this work from June 2023 to August 2023 in Anantapur District across five blocks (mandals): Bathalapalli, Rapthadu, Kuderu, Singanamla, and Tadipatri. As part of this activity, the team conducted a value chain mapping for this crop in the district, which involved identifying the major levels in the VC and stakeholders associated with each level, assessing the degree of agroecology in the groundnut VC using B-ACT tool, and conducting a cost-benefit analysis of the VC.
The integrated rice and fish farming system (IRFS) opens a new horizon for the agroecological movement in Andhra Pradesh. West Godavari District has suitable zones for IRFS, which is remarkable considering the range of topography and climate requirements to successfully implement IRFS. At present, the AE Initiative has been seeking to understand the agroecological features of the IRFS and its characteristic differences with both natural and conventional (chemical-input-driven) rice farming systems in three potential villages (Kapavaram, Palamaru, and Velpuru) of West Godavari District. Step-wise attempts have been made where identification and feasibility checking of these villages were completed.
The visioning and local indicator selection process (LISP) exercise conducted in October 2023 in Mandla, Madhya Pradesh, was an important initiative aimed at co-designing pathways for agroecological transitions within the ALLs in Mandla. The exercise brought together a diverse group of stakeholders to ensure a holistic approach to agroecological transitions.
As a direct outcome of the deliberations during the visioning exercise, several action plans were devised. These involved collaborative research endeavors such as designing studies aimed at generating valuable data and insights for the adoption of innovative AE models, enhancing local shops selling key organic inputs, understanding the aspirations of youth in the ALLs, and conducting studies to improve water and resource use efficiency and governance. Additionally, plans were set in motion to establish knowledge support mechanisms, such as multi-stakeholder platforms, and foster enhanced coordination among the involved parties. A feasibility study for fish farming, using the integrated farming system model within agroecological landscapes, was also discussed to explore diversification opportunities and bolster the adoption of sustainable practices.
Context
The agricultural systems in India play a significant role in the country's USD 3.5 trillion economy, employing 43% of the available labor force. The share of agriculture and allied sectors in total gross value added (GVA) of the economy was 18.8% during 2021–2022. Agriculture is heavily dependent on natural resources and consumes a large portion of them, using 90% of freshwater resources. Food, land, and water systems (FLWS) are therefore rapidly being degraded in India. Overexploitation of natural resources is leading to depleted water resources, deteriorating soil health, and land degradation. Land degradation alone is estimated to have an economic cost of 2.54% of GDP and 15.92% of GVA from agriculture and forestry. This decreased production, consumption, and economic diversity has resulted in malnourishment and vulnerability for large numbers of small and marginal farmers. It is therefore critical to manage the available resources to achieve livelihood, water, food, and nutritional security for the country.
Agroecology has gained momentum in recent years in India to address these FLWS challenges. The central government as well as several state governments are promoting agroecological principles-based farming systems, such as natural farming (which comes under the broad umbrella of agroecology) in its various forms. CGIAR's Initiative on Agroecology aims to develop and scale agroecological practices and innovations with small-scale farmers and other agricultural and food system actors by establishing Agroecological Living Landscapes (ALLs) and in turn seeking solutions to the FLWS challenges in India.