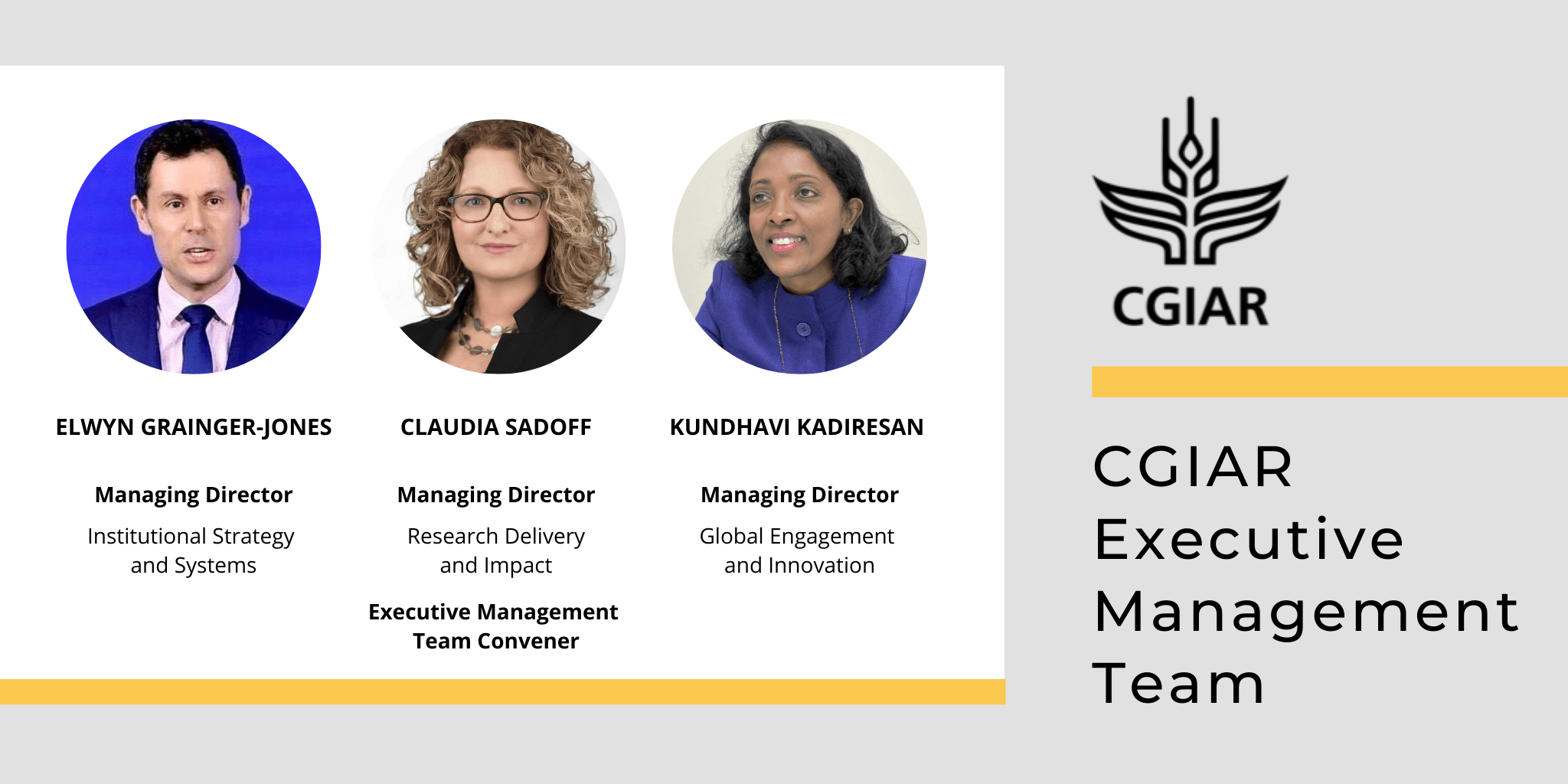 The Executive Management Team (EMT) took up its role on September 1, 2020 for an inaugural two-year term, empowered to take forward the One CGIAR vision.
The EMT is responsible for leading and delivering the transition to One CGIAR, reporting to and overseen by the CGIAR System Board. In 2020, a key element of its role will be to lead the development of the One CGIAR science agenda for the 2022–2030 period, including the design and recommendation of a coherent financing and research modality. It will also lead on institutional integration as envisaged under One CGIAR — working closely with Center/Alliance leadership teams to prepare the design approach and criteria for the consolidation of CGIAR Centers and Alliances into a small number of operational units, including a more efficient means of delivering common support services across multiple countries.
The EMT will also work with CGIAR's valued Partners, Funders and other key stakeholders for and on behalf of CGIAR to develop and implement a One CGIAR country and regional engagement strategy, and lead resource mobilization efforts for the One CGIAR 2022–2030 research agenda.
The EMT comprises:
The Terms of Reference of the EMT are set out in this document.