What is the GDI Function?
Established in late January 2020, the new GDI Function is an example of CGIAR's commitment to advancing gender equality, diversity and inclusion (GDI) in our global workplaces. The GDI Function supports CGIAR Centers and Alliances as they work to achieve the vision laid out in the GDI Framework and accompanying Action Plan. In providing cross-System support, the GDI Function is guided by the following 8 Operating Principles.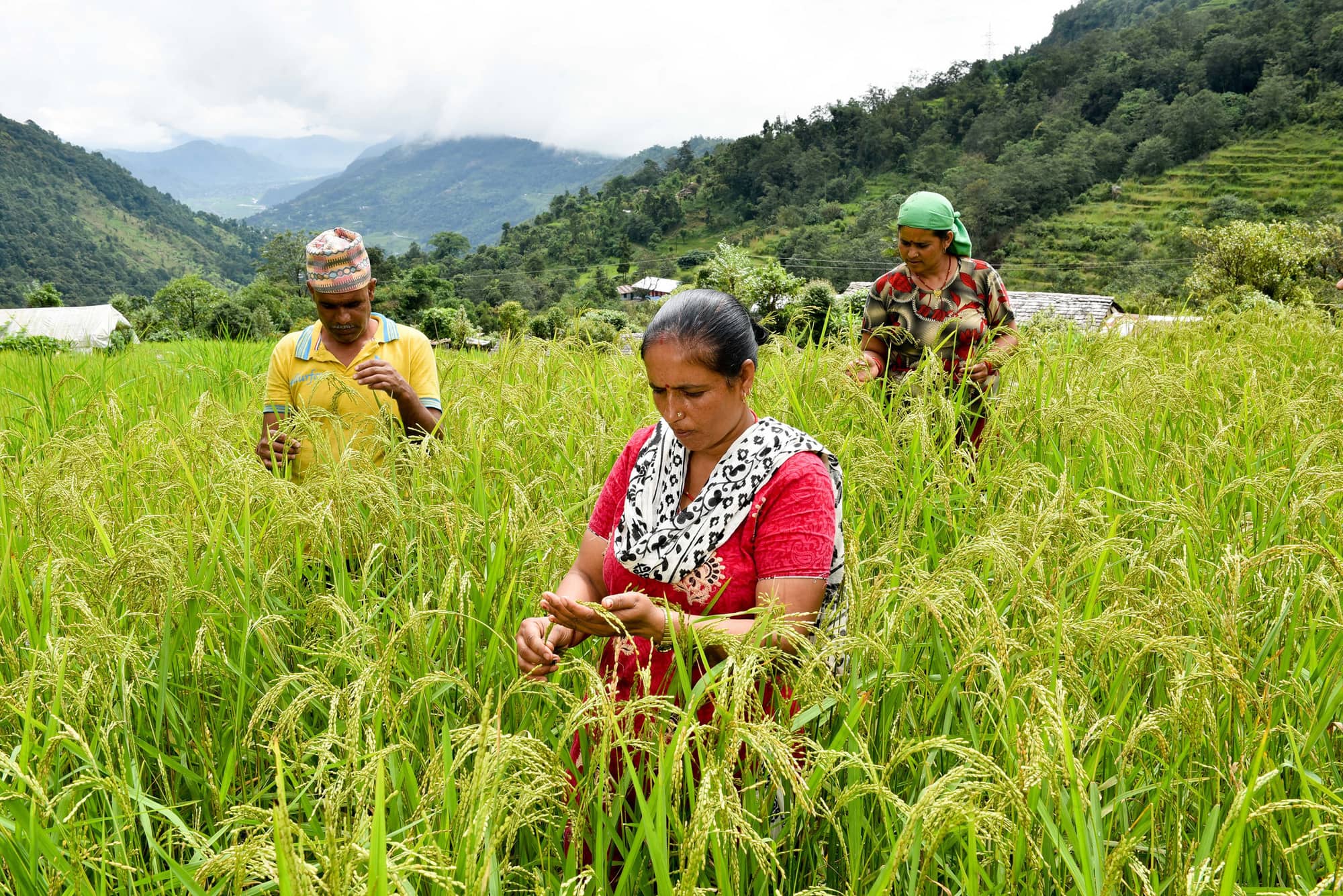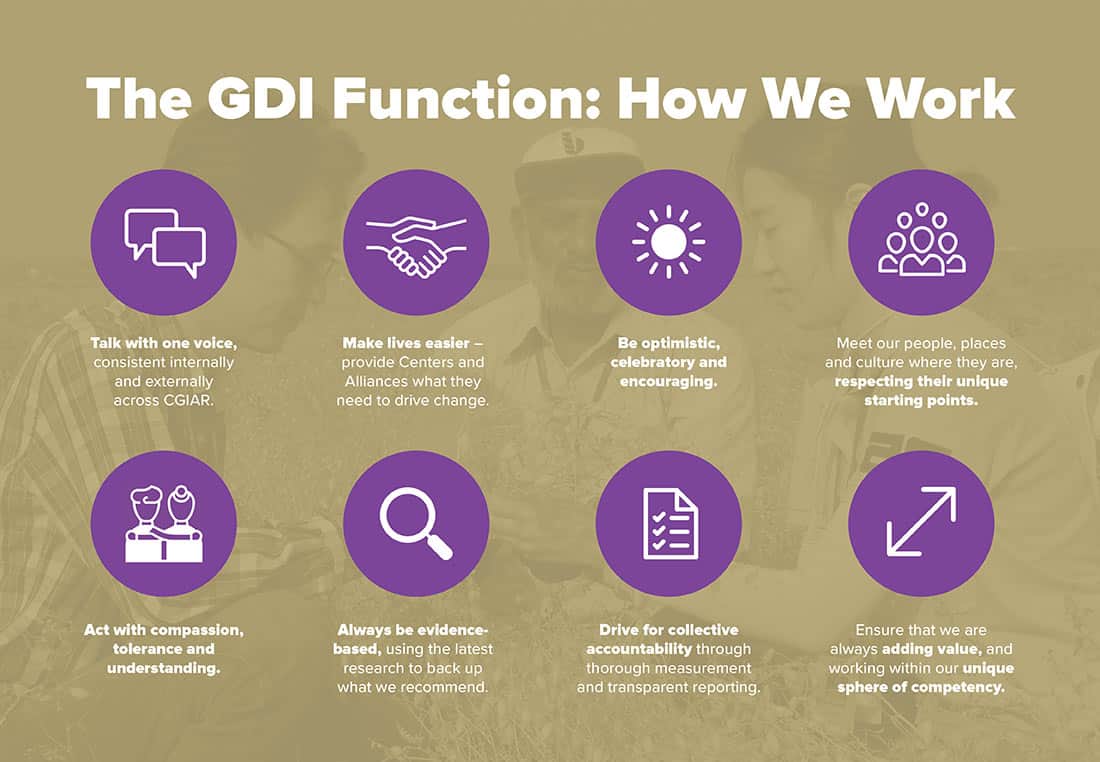 The GDI Network
We partner with Center and Alliance Leadership, working primarily with and through senior professionals including HR Directors and their teams. We collaborate and are aligned with CGIAR's Gender Research Platform and we work to embed a GDI-lens into all areas of CGIAR's work.
Learn more about our GDI Network here
Learn more about the GDI Knowledge Hub here
Learn more about GDI-supported Employee-Led Resource Groups here
Learn about our GDI data here
Learn more about how we track our progress using a GDI Matrix here and find out more about GDI Indicators here
Learn about how we embed GDI into our Engagement Surveys and Pulse Surveys here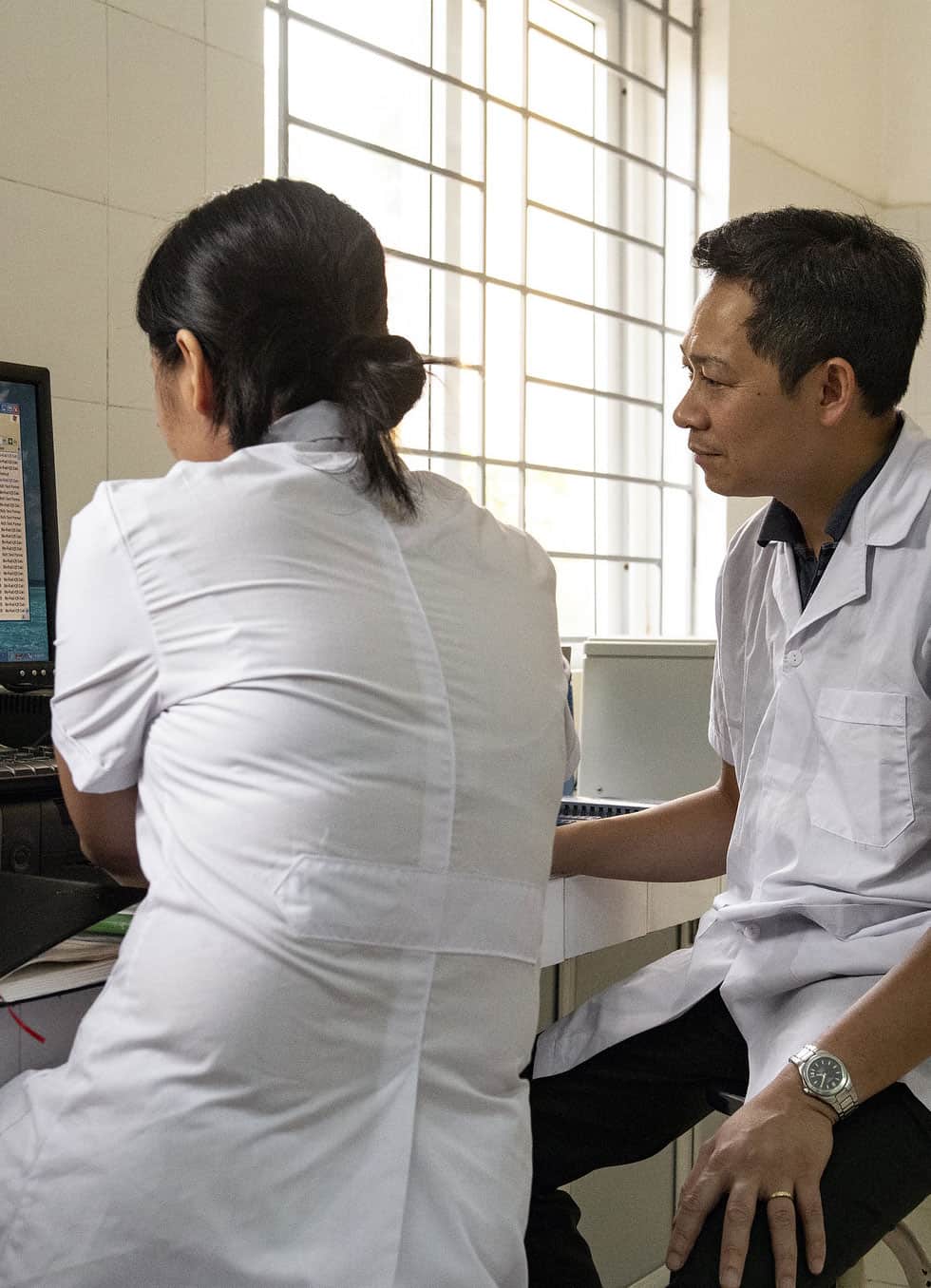 Key contacts

Lavanya Shrinagesh is CGIAR's Director, Gender equity, Diversity, Inclusion, and Culture. Lavanya leads the GDI Function across CGIAR.