Posted by

Published on

26.11.19

Challenges
Sita Kumari has been farming for eight years in Surkhet village in western Nepal. But she isn't afraid to try doing things differently. 
"Since last year I have adopted new technologies for farming," she says, adding that many in her community are doing the same.  
"Now we are trying to adopt a technology called IVR, which we hope can connect us with more buyers."
The Interactive Voice Response (IVR) service adopted by Sita and her community is an award-winning innovation that aims to increase linkages in the value chain for a stronger market system overall. 
The service, called Suchanako Sansaar (meaning 'World of Information'), was officially launched in June this year, and has already attracted more than 30,000 unique callers.
By phoning in to the service, farmers can report their harvest and access up-to-date information on prices, giving them a better bargaining position with buyers. 
There are also IVR messages available on best practices for crops – like wheat, maize, rice, onion, cauliflower and tomato – as well as weather forecasts, news, and information on disaster preparedness and health.
For buyers, the service provides valuable information on where the freshest produce is available, and how quickly they can get it to market. 
It is the first service of its kind to connect farmers to the whole market system.
"There are lots of benefits for farming communities in Nepal using new technologies," says Pratima Baral, a researcher at the International Maize and Wheat Improvement Center (CIMMYT), a CGIAR Research Center. 
Pratima specializes in information and communication technology (ICT) and has been working with smallholder farmers in Nepal to improve their productivity and livelihoods. 
"ICT is not only about the hardware or software, it also means working with the people, like farmers, to find solutions to their problems," she says.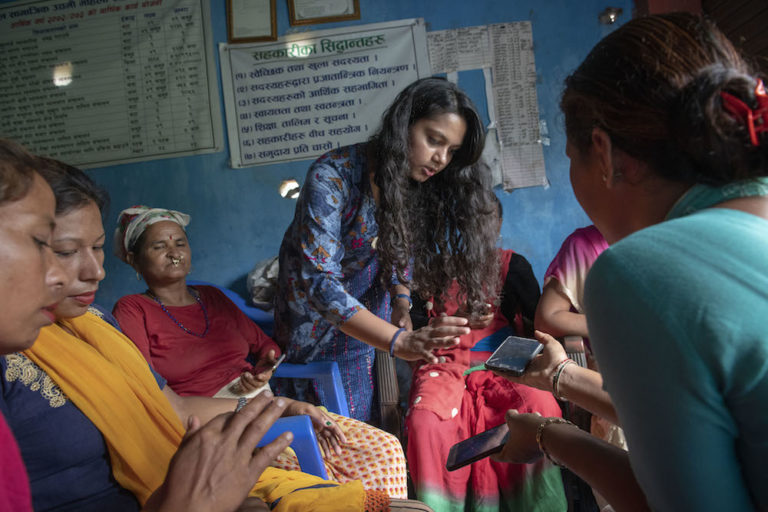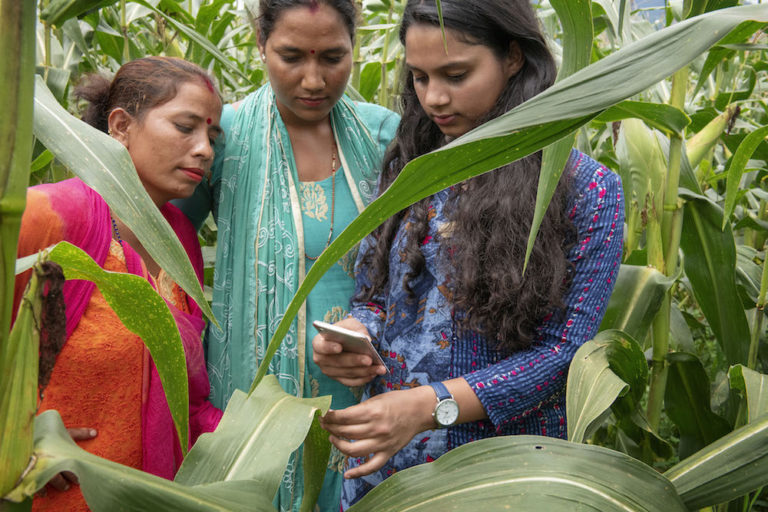 Previously, the market system in Nepal was limited by a lack of access to information, with knock-on effects for productivity and livelihoods.  
With a heavy reliance on farm gate sales, farmers tended to have little knowledge of current market prices, and by conducting business through a series of middlemen ended up with very little bargaining power.  
In turn, buyers faced the challenge of finding products from farmers, and ended up relying on their personal contacts, which constrained their business to certain areas. 
The result was an informal and disaggregated value chain unable to reach its full potential.
The new IVR service aims to change all that. 
Farmers and buyers can simply call the toll-free service to register. During registration they answer three questions about their location, the type of crop they want to buy or sell, and their preferred wholesale and retail price.  
Based on this information, the platform matches farmers with buyers, sending buyer contact information to farmers via SMS so they can arrange sales directly. With more options for buyers, farmers end up with greater bargaining power and the opportunity for a higher income. 
The service was piloted by CIMMYT together with the CGIAR Platform for Big Data in Agriculture and mobile service provider Viamo, after receiving a grant of US$100,000 as winner of the 2017 Inspire Challenge, and is now in its early launch stage.
Smallholder farmers like Sita have been quick to adopt the new technology, hoping to provide a better livelihood for their families.  
"We hope that will solve our economic problems," she says.
Donor acknowledgements
This research is made possible thanks to Contributors to the CGIAR Trust Fund, and other funding partners who provide invaluable support to CGIAR Research Programs through targeted projects and bilateral investments in CGIAR Research Centers. Please consult our Funders page for more details.
More photo stories