CGIAR Research Program
CGIAR Research Program on Wheat (WHEAT)
Partners
International Maize and Wheat Improvement Center (CIMMYT)
CGIAR Genebank Platform
Geographic scope
Global
Contact person
Ravi Singh, CIMMYT
The CGIAR Research Program on Wheat's (WHEAT) synthetic wheat breeding strategy, which successfully transfers valuable diversity from wild goat grass to modern wheat, is providing farmers with climate-resilient, pest- and disease-resistant wheat.
More than 4.5 billion people obtain 21% of their calories and 20% of their protein from wheat. Demand is predicted to double by 2050 and wheat production cannot currently keep up. Production faces serious pressures from climate change-associated drought and heat, as well as diseases and insect pathogens.
Genetic diversity in wheat is crucial to combat threats to wheat productivity. Wild relatives of wheat are especially valuable sources of resistance to pests and diseases, tolerance to abiotic stresses, and yield-related traits.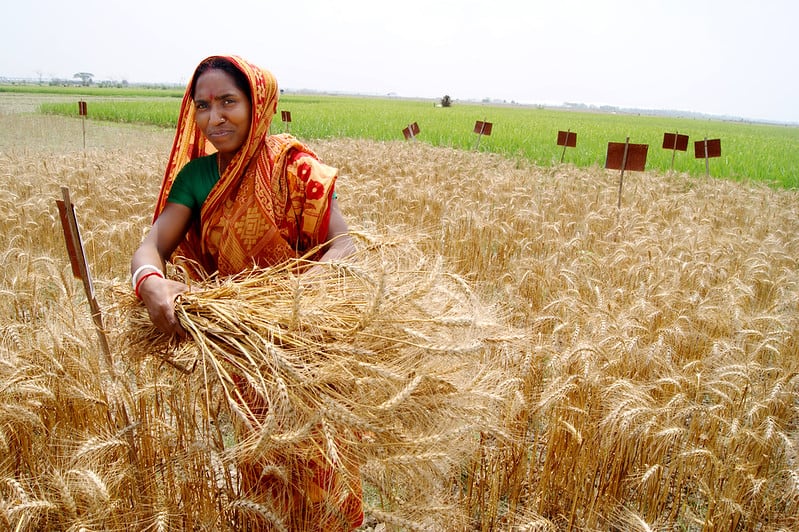 Demand for wheat is predicted to double by 2050, and cannot be met by the current rate of production.
Since the early 1980s, scientists at the International Maize and Wheat Improvement Center (CIMMYT), including WHEAT scientists, have sought to broaden wheat's genetic diversity through the development and use of synthetic hexaploid wheat: a cross of a wild wheat relative – Aegilops tauschii, or goat grass – with durum wheat. Breeding synthetic wheat with modern bread wheat successfully transfers valuable diversity from wild goat grass to modern bread wheat. Between 1988 and 2010, CIMMYT used approximately 900 Aegilops tauschii accessions maintained in genebank collections to produce approximately 1,300 primary synthetic wheat lines for developing varieties with improved traits.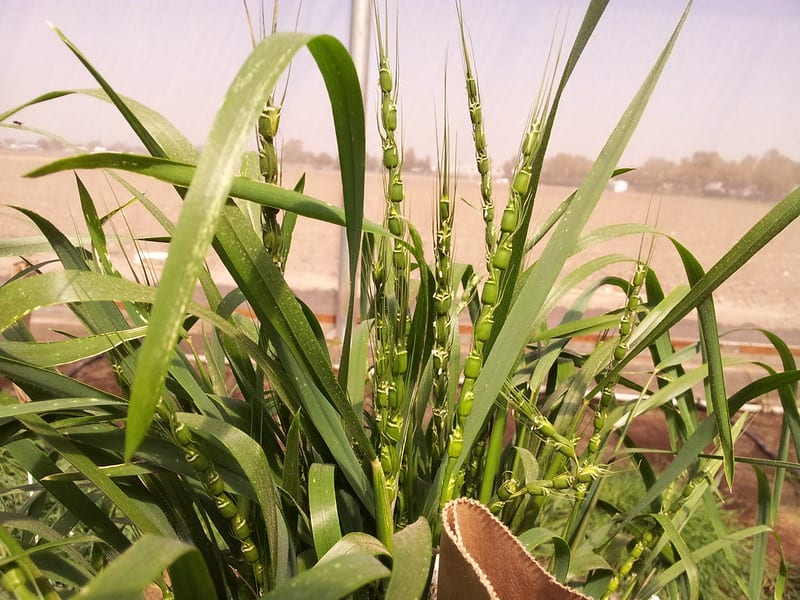 A 2019 analysis used state-of-the-art molecular technology to measure the effect of these efforts, and found that 20% of the wheat lines in CIMMYT's global spring bread wheat breeding program contained an average of 15% of the genome segments from the wild wheat relative Aegilops tauschii.

Because CIMMYT contributions are present in nearly half of the wheat sown worldwide, many of the more than 2.5 billion people in 89 countries who consume wheat – including more than 1.2 billion who live on less than USD 2 a day and depend on wheat as their primary staple food – are benefiting from the diversity and resilience derived from ancient wheat relatives, thanks to the synthetic wheat breeding approach. The study's findings validate and make a strong case for continuing and scaling up the synthetic wheat breeding strategy to meet the urgent global demand for climate-resilient, disease- and pest-resistant, high-yielding wheat.
Nearly half of wheat sown worldwide has benefitted from CIMMYT research and development.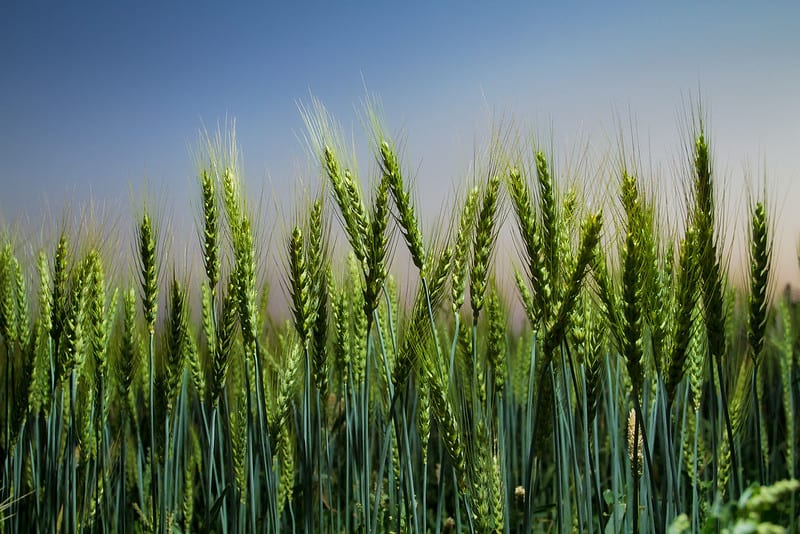 Header photo: CIMMYT scientists in a field of synthetic wheat derivatives at CIMMYT's headquarters in El Batán, Mexico. Photo by M. Ellis/CIMMYT