CGIAR Research Program
CGIAR Research Program on Rice Agri-food Systems (RICE)
Partners
AfricaRice
Centre National de Recherche Appliqué au Développement Rural (FOFIFA)
Institut National de Recherche Agricole du Bénin (INRAB)
National Cereals Research Institute (NCRI)
Geographic scope
Sub-Saharan Africa
Contact person
Aminou Arouna, AfricaRice
The CGIAR Research Program on Rice Agri-food Systems (RICE) has developed and released drought-tolerant rice varieties (DTRVs) throughout sub-Saharan Africa. These DTRVs are contributing to the productivity of staple food crops and are enabling farmers to adapt to climate change. 
Rice is the most important food crop of the developing world and the staple food of more than half of the world's population. In sub-Saharan Africa, the demand-supply gap for the region is estimated to be 11.6 million tons of milled rice, with the gap filled by rice imports. The imbalance between supply and demand is due to a persistent low level of production, which is further aggravated by climate change.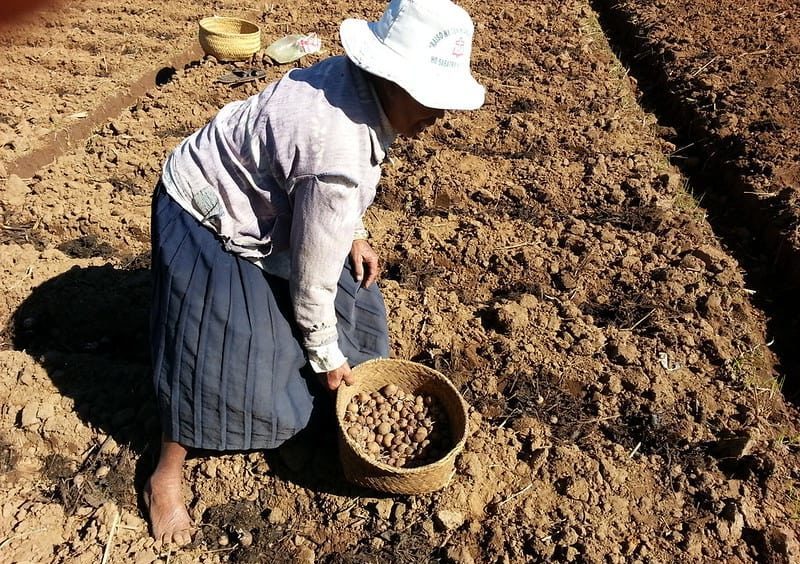 Higher temperatures lead to lower rice yields as a result of shorter growing periods, and exposure to high temperatures during rice flowering can greatly decrease pollen viability. Rice yields under severe drought conditions can be reduced by up to 65% in comparison to non-drought conditions. Drought is one of the major causes of low rice yield in sub-Saharan Africa, where rice production is largely rainfed. To reduce yield loss due to drought in the context of climate change, new varieties more resilient to drought and unreliable water supply were developed and introduced in countries throughout sub-Saharan Africa.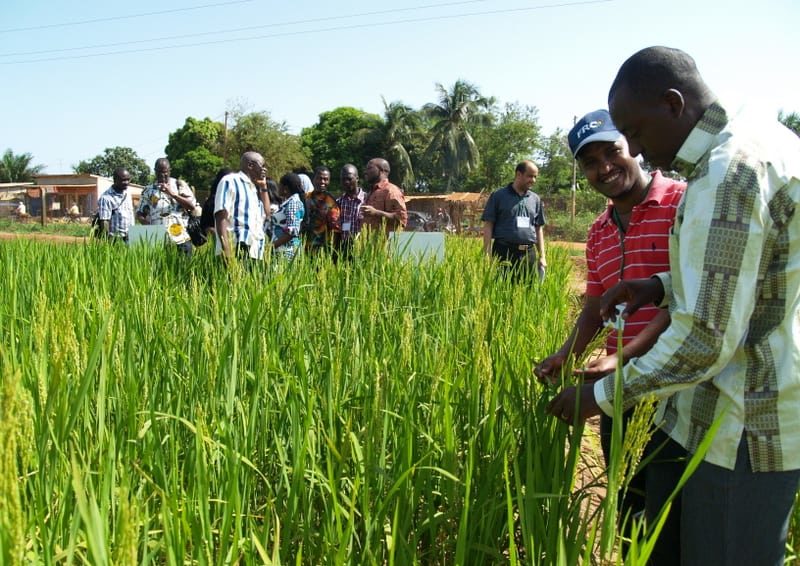 The adoption of drought-tolerant rice varieties has helped smallholder farmers in Benin, Madagascar and Nigeria increase rice yields by 24%.
In 2019, RICE assessed the contribution of DTRV adoption to the productivity, income and food security status of smallholder farmers in three countries: Benin, Madagascar and Nigeria. It was found that the adoption of DTRVs has helped smallholder farmers to increase rice yields by 570 kilograms per hectare, which corresponds to an increase of 24%. 
The adoption of DTRVs has also led to an increase in income of USD 126 per hectare and improved household food security. Large-scale dissemination of DTRVs and other climate-smart varieties (such as Advanced Rice Varieties for Africa [ARICAs]) will help smallholder rice farmers in sub-Saharan Africa further adapt to climate change and improve their food security and livelihoods.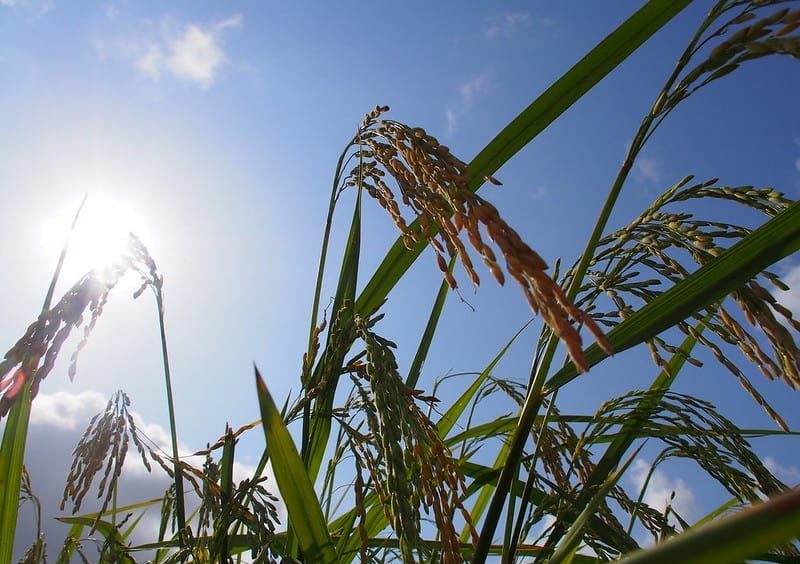 Header Photo: A rice variety developed by AfricaRice from two species of cultivated rice—Oryza sativa (Asian rice) and Oryza glaberrima (African rice). Photo by R. Raman/AfricaRice