CGIAR @ Commission on Genetic Resources for Agriculture's 19th Regular Session
From

Simon Wells

Published on

28.07.23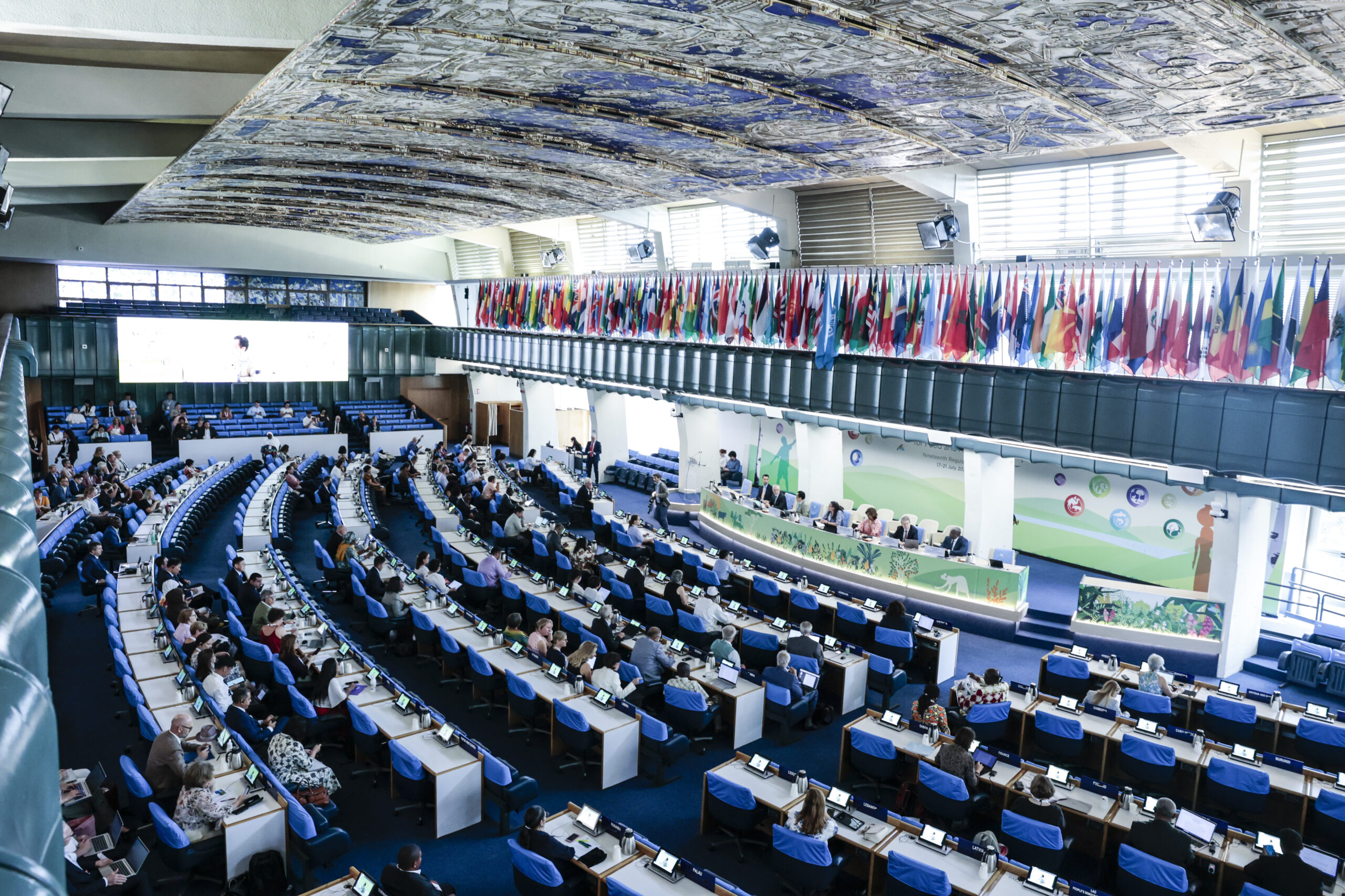 CGIAR participated as an observer in the Commission on Genetic Resources for Agriculture's 19th Regular Session from 17-21 July 2023.
CGIAR's contribution to the Commission's Programme
In its written report and statement, CGIAR set out how its centers are contributing to the Commission's Multi Year Programme, including by:
Improving nutrition levels through biofortification of crops, food composition analysis and promotion of more diverse diets.
Strengthening climate change mitigation by improving carbon storage, facilitating low-emission agronomic practices and using sustainable genetic improvement to increase livestock resilience.
Launching partnerships with NARS in 15 countries for genebank capacity sharing, including policies and procedures for operating under the Plant Treaty multilateral system.
Developing breeding and clonal seed orchards to support forest and land restoration programs in Ethiopia and Rwanda.
Providing capacity-building and support to countries in Africa and Asia to conserve local poultry resources.
Developing faster-growing, feed-efficient strains of carp and tilapia and developing tilapia resistance to emerging diseases and tolerance of reduced oxygen.
Providing technical support for regional approaches to aquaculture biodiversity conservation and use in Southern Africa.

Side event on Tools for Conservation and Use of Genetic Resources
CGIAR also hosted a side event on 'New tools for conservation and sustainable use of Genetic Resources for Agriculture'. It included presentations from IRRI, Alliance of Bioversity & CIAT, and the Crop Trust.
Recordings of the 5 presentations are available on this playlist or via the following links:
Francesca Grazioli, Associate Scientist, Alliance of Bioversity International and CIAT The Agrobiodiversity Index
Photo credit: : ©FAO/Cristiano Minichiello. Editorial use only. Copyright ©FAO.